Check out our Special
Offer for this
course!
Make a deposit payment to secure your place on a course before the end of the month and qualify for a free advanced level online course. You can choose from the 50-hour young learners (CTEYL) or business English (CTBE) certificate courses or the 250-hour online diploma course.
TEFL Certification Sydney | TEFL Australia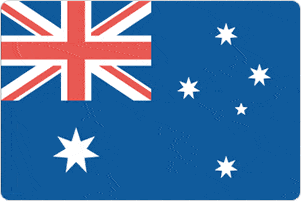 The Australian TEFL International training centre is in arguably the most popular multicultural city in the southern hemisphere, Sydney, a vibrant metropolis of 4.5 million people. Many people come to Sydney to see the fabled Opera House, the majestic Harbour Bridge, the stylish Sydney Tower and the historical area of The Rocks. Along with Darling Harbour and a number of other tourist attractions, Sydney will continue to excite you during your stay.
The city of Sydney is very close to a number of beaches, national parks, and urban areas. With its bright, sunny blue sky and clean air it's no wonder that over 10 million tourists visit Sydney every year.
Bondi Beach is the most popular beach in Sydney, with its beautiful scenic views, fun night spots and collections of shops and restaurants. This is the place where most tourists gather. Meet people from all over the world in the pubs and on the sand. If you want to experience the beach the locals go to, visit Cronulla beach.
For those who plan to stay in Sydney indefinitely, Sydney offers a lot more than just incredible tourist attractions. If you're an animal lover, Taronga Zoo and Sydney Wildlife World have many of Australia's wildlife living happily in replica sanctuaries. If you're a bit of a history buff, Sydney city is full of 18th and 19th century architecture - all with their own stories. Completed in 1898, the Queen Victoria Building (QVB) is one of Sydney's most beautiful buildings, with several levels of shops and cafes in an old-world style, making it a pleasant retreat from the hustle and bustle of the modern city. The Rocks area has been preserved well and modern shops are effectively disguised, in areas that look the same as they did 200 years ago.
If you like museums, there are over 15 in Sydney, covering everything from art and history to science and discovery. The Australian Museum and the National Art Gallery would take a couple of days to explore; so it's best to do these if you plan to stay a long time.
If you're more into festivals, Sydney is definitely the place to be. From arts and Chinese New Year celebrations to the Royal Easter Show, there's at least one festival of some kind or other every month in Sydney - you're bound to encounter one while you're here. The most popular festival in the year is the Sydney Gay and Lesbian Mardi Gras Festival and Parade which happens in February. It's the largest festival of its kind in Australia and attracts over 500,000 people on the day of the parade. If you plan to come to Sydney in February, book your hotel room at least six months in advance!
Sydney's most loved feature is its cross-section of humanity. There are people from almost every country in the world living here. There are sections of Sydney that look like London, other parts that look like Japan. Check out suburbs like Leichhardt for Little Italy, Ashfield for Shanghai Town or visit the Korean, Spanish and Chinese areas in the city.
Nightlife in Sydney is a lot of fun. With hundreds of bars, pubs and clubs, restaurants and sporting venues and even pub crawl tours, Sydney at night is bound to offer you what you're looking for. Some pubs are open 24 hours, have pool competitions and happy hours, others offer unique imported drinks or focus on a particular style of pub. From Bavarian and German bars to cruise bars and cocktail bars, there's something for everyone.
Sydney is continuing to build its massive train infrastructure and new stations and networks are appearing all the time. Trains can take you from the airport to the city. Where there aren't trains, there are buses and if you don't want to walk to a bus stop, there are several taxi companies waiting for your call! The best way to get around Sydney, if you plan to stay for a long time, is with a rental car. Sydney has a number of main arteries that can get you where you want to go quickly - you can't beat a drive over the Sydney Harbour Bridge. Bus tickets can be bought at many outlets throughout the city and there are several options to choose from that can also include ferries from Circular Quay to Manly.
Sydney's official website can be found at cityofsydney.nsw.gov.au where you can find out just about everything you need to know to help you prepare for your trip to our city.
Apply Now!