Check out our Special
Offer for this
course!
Make a deposit payment to secure your place on a course before the end of the month and qualify for a free advanced level online course. You can choose from the 50-hour young learners (CTEYL) or business English (CTBE) certificate courses or the 250-hour online diploma course.
TEFL Certification Ko Kong City | TEFL Cambodia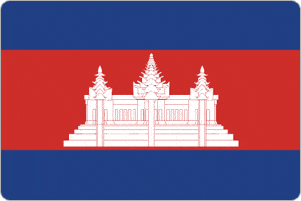 Koh Kong City is the capital of Koh Kong province in south-west cambodia. The city rests on the east side of the Kaoh Pao River and is about 10 kilometres from the land border with neighbouring thailand.
The city can be reached from Phnom Penh and Sihanoukwille by highway 48 with regular bus services between the cities. Koh Kong province is one of Cambodia's least developed regions and the drive through province takes you past the beautiful Cardamom Mountains.
The area around Koh Kong City has plenty to offer with islands, mountains, jungles, rivers, waterfalls, a zoo, casino, and a lot more. The nearby Cardamom Mountains are home to pristine jungle and tropical waterfalls while on the coast you will find asia's largest mangrove forest. For the active adventurer, hiking, mountain biking are popular activities as are snorkelling and kayaking. Nearby Koh Kong Island is Cambodia's largest and is home to some of the finest beaches in Southeast Asia.
Bicycles and motorbikes can be rented in Koh Kong City and are a great way to explore the city and surrounding area. There are a number of bars and restaurants in the city and if you head down to the riverfront in the evening you find many vendors selling food and drinks. It is great place to take an evening walk and grab something to eat and drink at the end of a busy day.
Apply Now!