Check out our Special
Offer for this
course!
Make a deposit payment to secure your place on a course before the end of the month and qualify for a free advanced level online course. You can choose from the 50-hour young learners (CTEYL) or business English (CTBE) certificate courses or the 250-hour online diploma course.
TEFL Certification Shanghai | TEFL China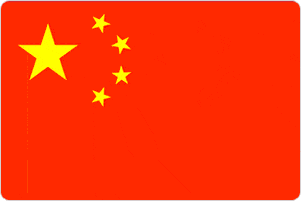 Our eastern china TEFL course is run from our Shanghai training centre. Located in the downtown area of the city commonly known as "the paris of the East", our course in Shanghai is at the very heart of this prosperous modern city. Well known for its many historical sites such as the Bund, City God Temple and Yu Garden, Shanghai is a popular destination for tourists from around the world. With a number of world class museums including the Shanghai Museum and the Shanghai Natural History Museum and a thoroughly modern and unique skyline, it is easy to see why Shanghai is a seen as a symbol of the recent Chinese economic boom.
Shanghai contains a wide variety of architectural styles due to a long history of international trade and commerce. Located on the western bank of the Huangpu River, the Bund is an area of the city that houses a number of examples of early 20th century architecture including the neoclassical HSBC Building and the Art Deco Sassoon House. A thriving economy and construction boom in the 1920's and 1930's has resulted in Shanghai being home to the largest collection of Art Deco buildings in the world.
As Shanghai's economy has grown so has its architecture, with many of the world's tallest skyscrapers decorating the Lujiazui skyline. Notable examples of contemporary buildings in the city include the Shanghai Grand Theatre, the Shanghai Museum and the Shanghai Oriental Arts Centre. Despite the rapid modernization of the city Shanghai still retains its traditional style as exemplified by the Yuyuan Garden, an extensive Chinese garden built in 1577.
Classic and contemporary architecture is not all that Shanghai has to offer by any means. As you would expect with any major city, there is also a thriving nightlife and some of the best restaurants and shopping to be found in asia. A extensive public transport network makes the whole city easily accessible.
Accommodation provided by the training centre is well located, with the best clubs, shops and restaurants all within walking distance. The subway provides easy access around the city and all major tourist destinations can be found within seven subway stops of the accommodation. The training centre is just a short subway ride away. Course attendees are welcome to organize their own accommodation and we are more than happy to help in this regard.
The course fees on our website include course-related lessons, materials, assessments, certificates, references, lifetime job assistance and more. The prices you see on our website are the prices you will pay; there are no hidden fees or extra charges.
Getting Started
All you need to apply for our course in Shanghai is to be at least 18 years of age and a fluent English speaker. On completion of the brief application you will receive a prompt reply. Once your application is approved, you will receive additional information regarding the course including content and schedule information, accommodation options, travel arrangements, payment methods and more. Choosing to take your TEFL course with us in Shanghai does not mean you have to stay and teach here. You are free to move on and teach anywhere in the world after the course, we offer lifetime job assistance and our certificates are recognized globally. Applying to take our TEFL course in Shanghai today means you could be a certified EFL teacher in no time.
Please note that due to recent regulation changes only native speakers of English can work legally as teachers in China, though there are no nationality restrictions for attending the course in Shanghai.
About the School
Course Dates
Course Fees
Accommodation
Apply Now!