Check out our Special
Offer for this
course!
Make a deposit payment to secure your place on a course before the end of the month and qualify for a free advanced level online course. You can choose from the 50-hour young learners (CTEYL) or business English (CTBE) certificate courses or the 250-hour online diploma course.
Location / USA / Las Vegas Nevada /Accommodation
Las Vegas Nevada TEFL Certification Accommodation | TEFL Courses USA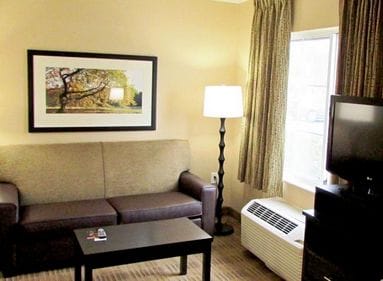 The city of Las Vegas is home to some of the biggest and most famous hotels and resorts in the world, as well as countless smaller and more affordable options. If you are in need of accommodation during your training course, you are free to make any arrangements that suit your preference and budget, or you can choose an option that has been recommended by our training center in the city. With a convenient central location and recently renovated rooms, this apartment-style complex is both comfortable and affordable.
One reason why this option has proved to be popular is that each room includes a private kitchen so you can save money on eating out. The kitchen has a good range of equipment including refrigerator, stovetop, microwave and coffee maker, as well as dishes, cutlery and cooking utensils. You also receive a complimentary daily breakfast, and the use of an onsite swimming pool and fitness center. If you are interested in our recommended accommodation, you can request further details once we have received confirmation of your course booking.
Apply Now!