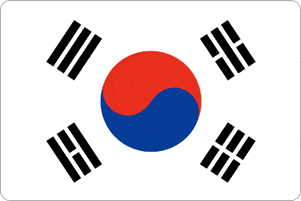 Our TEFL course in South Korea gives you the chance to complete your teacher training in one of the most popular destinations for EFL teachers in the world placing you right at the heart of one of the world's largest markets for English language learning.
South Korea is a country of contrasts; it is highly urbanized with half the population living in high rise buildings yet you are never too far from the natural delights on offer. Beautiful mountains rising out of densely forested national parks give great opportunities for hiking in the summer and skiing in the winter. Remote islands are home to friendly fishing villages where you can sample the day's catch at local cafés and restaurants.
South Korea is also technologically advanced with a highly educated population. It has the world's fastest internet speeds and one of the highest rates of smart phone ownership in the world. Despite this, the country still reveres tradition and the modern benefits that technology brings are often balanced with respect for the traditions and culture of the past and the capital Seoul is home to five UNESCO World Heritage Sites dating back to the 14th century. Modern Korean culture is driven by the country's thriving entertainment industry which produces the Korean dramas and pop music, known as K-dramas and K-pop, that have been the force behind the cultural phenomenon that is the Korean Wave.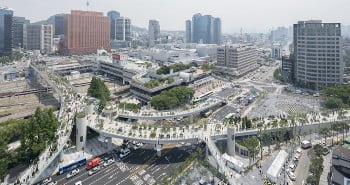 TEFL South Korea
The learning of English is seen as an incredibly important part of future career prospects for many Koreans and as a result demand for English language lessons is high especially for children as parents want to provide the best opportunities for their children. The majority of positions are to be found in the major cities such as Seoul and Busan but jobs can be found all over the country if you are determined.
Apply now & get certified to teach english abroad!