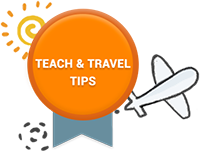 Singapore is a thriving metropolis on the tip of the Malay Peninsula. The world's only island city-state, it is an important center of international trade and business with the second busiest port in the world. Once a colony of the British Empire, Singapore was founded by Sir Stamford Raffles in 1819 and his legacy can be seen in the monuments and place names that dot the city today. Since becoming independent from British rule in the 1960s, the city's economy rapidly developed and Singapore is one of the original four "Asian Tigers" along with Hong Kong, South Korea and Taiwan. Although heavily urbanized, the governments "Garden City" policy has ensured that there is plenty of greenery around the city from tree-lined roads to numerous parks and nature reserves.
With a long history of immigration, Singapore is a truly cosmopolitan country. The majority of the population is ethnically Chinese but there are also Singaporeans with Indian, Arab and Malay heritage not to mention thousands of other residents from all over the world. There are four official languages; English, Mandarin, Malay and Tamil with English being the language of government and instruction. The city's multicultural history can be seen in unique districts that grew up around their original settlers. These are the Colonial District, once the seat of British power in Singapore, Little India, Chinatown and the Arab Quarter.
For those looking to start a career teaching English as a foreign language in Asia our TEFL training center in Singapore is the ideal place to begin. There are dozens of private colleges, language schools and tuition centers in the city and with the right qualifications and a little perseverance, you are sure to find a job that is right for you. Further afield, there is strong demand for English teachers in Thailand and Vietnam and opportunities in many other countries in Asia.
ITTT's TEFL training school in Singapore is the perfect place to earn your English teaching qualification. Located right in the heart of the city, we are well placed for you to make the most of all Singapore has to offer its visitors. The excellent public transport network makes getting around the city easy and you are never very far from something to see or do. For nightlife head to Clarke and Boat Quays where you will find bars and restaurants, while Orchard Road is the place to be for shoppers looking for designer labels. For a more sedate experience, you can visit one of the many museums and art galleries in the city or hire a bicycle to ride around one of the parks.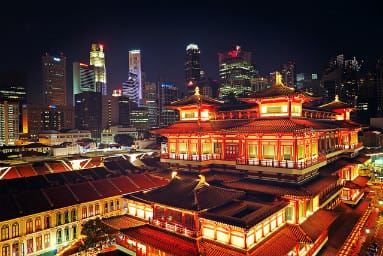 ITTT offers superb training courses for people who want to gain TEFL certification in Singapore. On completion of the course, you will have secured one of the most highly regarded TEFL certificates available that will allow you to find teaching positions in the city. Our training centre is also in a prime location for you to go on and teach in other countries in the region.
Apply now & get certified to teach english abroad!