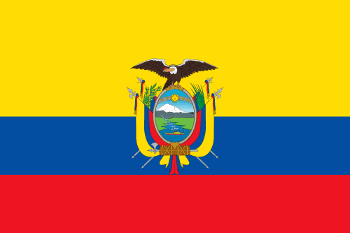 Famous for the Galapagos Islands, Ecuador is a country located on the Pacific coast in the north west of South America. It is bordered to the north by Colombia, to the east and south by Peru and to the west by the Pacific Ocean. The country is famous for its biodiversity, with thousands of endemic species of plants and animals, and for its rich history and culture. It has been part of a number of empires throughout history including the Inca and the Spanish and its capital city, Quito was named as a World Cultural Heritage Site by UNESCO. The city is located on the eastern slopes of an active volcano and its historic center is home to a number of well-preserved examples of colonial architecture.
Ecuador is home to a number of national parks housing a plethora of fascinating plant and animal life and is a great destination for any nature lover. The country is also the only one in the world to implement the Rights of Nature in its constitution. For the more adventurous, the city of Baños de Agua Santa is a popular destination for those interested in adventure sports such as bridge jumping, canyoning, kayaking and more. Baños de Agua Santa is on the eastern foothills of the Andes and is known as the "Gateway to the Amazon".
TEFL Ecuador
The strongest demand for English teachers is in the cities of Quito, Guayaquil and Cuenca, but jobs can also be found in many other parts of the country. Students tend to be those studying at university and people in the business community. If you are considering working elsewhere after you graduate, Ecuador is a great jumping off point for the wider South American region.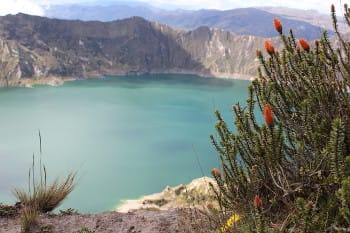 Our Ecuador training center is located in the beautiful city of Loja which is the capital of Loja Province in the south of the country. The city has many attractions including historical buildings such as the Church of San Sebastian, the Puerta de la Ciudad and the Cathedral, public artworks such as statues, murals and frescoes, and a thriving music scene with many small music and salsa clubs littered about the city. Loja is also home to a number of public parks the largest of which is Jipiro with a boating lake, aviary and reproductions of cultural and historic buildings.
Apply now & get certified to teach english abroad!