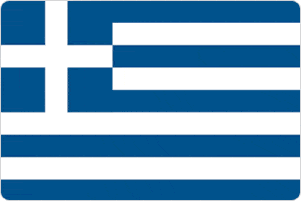 The beautiful and historical country of Greece, on the Balkan Peninsula in Southeast Europe, has extensive coastlines and many islands in the Aegean, Ionian, and Mediterranean Seas. Greece is perhaps most famous for its ancient culture, which has had a significant influence on the arts, language, philosophy, politics, and sports of much of western society. Geographically, Greece is an exceptionally appealing place to visit, with a mountainous mainland and idyllic island beaches, enjoying sun for much of the year.
ITTT offers three fantastic locations for you to take a TEFL course in Greece. You can choose between our training centres in Corinth, the beautiful island of Santorini and the country's capital city, Athens.
TEFL Course in Corinth
Our first TEFL course location is in the city of Corinth which is situated by the Isthmus of Corinth, a narrow stretch of land that joins the Peloponnese Peninsula to the mainland of Greece. Modern day Corinth was first established in 1858 after a major earthquake completely destroyed the original city. Ancient Corinth was an important centre of trade and commerce in Greece due to its well developed port, while the modern incarnation of the city has one of the fastest growing populations in the country due to its pleasant climate and expanding port and other local industries.
TEFL Course in Athens
ITTT also offers a popular TEFL course location in Greece's vibrant capital city, Athens. Famous the world over for its many attractions, Athens draws countless visitors from all corners of the globe who come to immerse themselves in the history and culture that seems to ooze from every pore of the city like nowhere else on earth. If you choose this fabulous city for your TEFL course, you will not only be able to enjoy the wonders of the ancient world, you will also experience the more modern attractions that the city has to offer, as well as the many beautiful beaches that are within easy reach of the centre.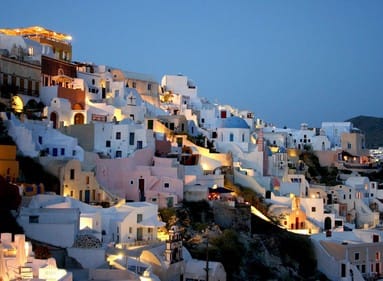 TEFL Course on Santorini
Our third option for your TEFL training course in Greece is located on the spectacular island of Santorini, which is situated around 200 km from the mainland in the southern Aegean Sea. This beautiful island is what remains of a huge volcanic eruption that left behind a fascinating landscape surrounded by a rocky coastline that is dotted with glorious beaches.
Regardless of which location you choose for your TEFL training in Greece, on completion of the course, you will have gained one of the most highly regarded TEFL certificates in the industry. You can then expect to find a teaching position in one of the country's many language schools or move on to teach in other countries in the region or even further afield.
Apply now & get certified to teach english abroad!