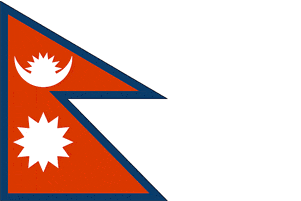 If you would like to earn an internationally recognised and accredited TEFL certificate in one of the most fascinating and beautiful countries in the world, then why not enrol on ITTT's highly respected course in Nepal, based in the capital city, Kathmandu.
As the centre of the Himalayas, Nepal has no fewer than eight of the ten highest mountains in the world and is unrivalled in its variety of scenery and sense of adventure. Nepal is also a land of festivals, with a specific celebration for each day of the year, each with its own particular focus. While the country as a whole is not rich in the traditional sense, what Nepal lacks in material wealth, it more than makes up for with its natural beauty and the openness and charm of its people.
Demand for qualified EFL teachers in Kathmandu is generally very high, so if you would like to stay on here after you complete the course we will provide all the assistance we can to help you find a position that suits you. Alternatively, if you would prefer to move on and teach in other parts of Asia, or anywhere else around the world, we will be happy to give you all the advice and support we can to help you find your dream job.
TEFL Nepal
Due to its unique location in the shadow of the majestic Himalayan Mountain Range, Nepal attracts large numbers of visitors from all around the world. As a consequence of the country's healthy tourism industry, there is a widespread demand for English language teachers throughout the country as many of the local people depend on it for their livelihoods. Because of this widespread need, well trained and motivated teachers with an ITTT certificate should have a very good chance of finding a suitable position in Nepal.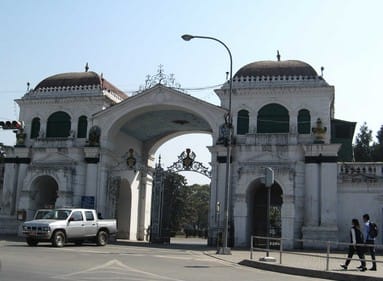 While you will find a number of paid EFL teaching jobs available, you will also find that there are plenty of good opportunities for volunteering your teaching skills throughout the country. Although this approach will not earn you much in the way of a salary, it will give you the chance to experience the rich Nepalese culture and the warm and friendly nature of its people, while also helping them to improve their job prospects and consequently their overall quality of life.
TEFL Course Nepal
Our popular TEFL course in Nepal is based in the fascinating city of Kathmandu. Our training centre in the city has been in operation since 2008 and is run by an excellent team of highly qualified and experienced teacher trainers. The centre is a modern facility that is equipped with all the resources and materials you will need to successfully complete the course. We can also offer you a variety of comfortable accommodation options that should cover all budgets and personal preferences.
Apply now & get certified to teach english abroad!