Check out our Special
Offer for this
course!
Make a deposit payment to secure your place on a course before the end of the month and qualify for a free advanced level online course. You can choose from the 50-hour young learners (CTEYL) or business English (CTBE) certificate courses or the 250-hour online diploma course.
TEFL Kathmandu | TEFL Nepal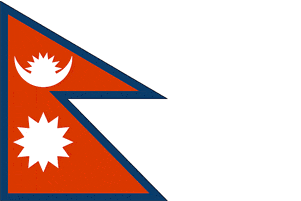 nepal, birthplace of the Buddha, truly is a special place. Nestled along the uniquely impressive and world-renowned Himalayan mountain range, Nepal is a mystical country of warm-hearted people, time-worn temples and an incredibly diverse geography. Its landscape is incredible, boasting some of the best walking trails on the planet. Although Nepal isn't particularly well-off in financial terms, the country's welcoming and friendly people, landscape, traditions, religions and culture all culminate; for many, one visit is simply not enough.
From the awe-inspiring Himalayas to the lush green national parks, the countless temples and pagodas to the bustling markets, street sellers, and clubs and bars of Kathmandu, Nepal has something for everyone, and for most visitors to Nepal, something about its scenery, people, traditions or culture lingers with them long after they've moved on.
Eight out of ten of the world's highest peaks are found in Nepal, including the world's highest - Mount Everest, at 8850 meters. Nepal is the top of the world!
The tefl international TEFL course in Nepal is in Kathmandu. With a population of half a million people, Kathmandu is Nepal's biggest and most cosmopolitan city, a meeting place of a dozen ethnic groups, and the home town of the Newars, Nepal's master craftsmen and traders extraordinaire. It was trade that created Kathmandu, and for at least a thousand years it controlled the most important caravan route between Tibet and india. No wonder perhaps, that Kathmandu has so completely embraced the tourist business.
Tradition says that old Kathmandu was laid out in the shape of a khukuri knife. Positioned at what would be the hilt of the knife is Durbar Square - a relentless carnival set amidst temples, monuments and the Fonner royal palace while the city's oldest neighborhoods stretch northeast and southwest. New Road, the city's best-known shopping street, runs east from the square. Kathmandu's budget hotels are concentrated in two areas: Thamel, north of Durbar Square in a new part of town, and Jhochhen, (better known as Freak Street!), immediately south of the square.
Suburban Kathmandu sprawls mainly east of Kantipath, the main north-south thoroughfare, and is dominated by two landmarks, the Royal Palace and the Tundikhel (parade ground) .Most of the expensive hotels, restaurants and airline offices huddle together along Durbar Marg, the broad boulevard running south from the palace gate. West of the Bishnumati River is not, strictly speaking, part of Kathmandu, but the hilltop temple of Swayambhu is close enough to be reached easily on foot.
You certainly won't be short of ideas for weekend activities, or onward travel, either before, during or after your TEFL course in Nepal:
Kayaking, rafting, canyoning, climbing, mountain biking, or trekking Visit the world's largest stupa in Bouddha, the religious centre of Tibetan exiles living in Nepal, and Nepal's most important Hindu temple, Pashupatina Head for the hills and enjoy mountain views at Nagarkote or Dhulikheal Take a mountain flight and get a spectacular view of the Himalayas Village home stay: Visit the village, spend time with the villagers, have lunch and dinner, stay in a traditional village home, visit a school the next day Patan - wander the streets and stumble across some of Patan's 600 stupas and 185 bahals (Buddhist monasteries), watch handicrafts being made, visit Durbar Square, the Royal Palace, Patan Museum or the zoo Kathmandu - explore the Old City, markets, Durbar Square, the Royal Palace, the National Museum, Swayambhunath (monkey temple), see Tibetan carpets being made Kirtipur - enjoy a traditional Newari food and music experience and mountain views Bhaktapur - wander the cobble-stoned streets of this timeless, traffic free town and peruse the many handicrafts on offer Take a yoga or meditation class, or learn about Tibetan Buddhism
This is the address of the center in Kathmandu:

TEFL International, Kathmandu
In Association with
Cosmic Education Training and Research Academy
Chulbule Marga, Chakrapath, Maharajganj
Opposite to the Australian Embassy
Kathmandu, Nepal
Phone: +977-9808628814
Program Director - Hemanta Raj Dahal
Phone: +977-98510-75847
Email: dahalhr@gmail.com
Directions

Getting to the training center is easy if you follow the steps below:
Step 1. Ask someone at your hotel or somebody how to go to Narayan Gopal Chowck at Maharjganj.
Step 2. As soon as you reach Narayan Gopal Chowck, take the way to Budhanilkantha. And on the way to Budhanilkantha, just two minutes walk from Naryan Gopal Chowck, you will see Australian Embassy, on your right. Cosmic Education Training and Research Academy/TEFL International is located just opposite to the Australian Embassy.
Step3. To make it easier, please feel free to call to the office on Phone: +977-9808628814
Or Phone: +977-98510-75847
Apply Now!