EFL & ESL JOBS - The Best Recruiters chosen by ITTT

How to Land the Perfect Job and Change your Life Forever
Here, you will find everything you need to know about TEFL recruitment companies for teaching English abroad, including a list of our trusted recruiters with whom we have worked for several years.
If you are a TEFL recruiter and would like to work with us, please contact us via email ([email protected]).
The Advantages of Using a TEFL Recruitment Company
Choosing a TEFL recruitment company for finding a teaching job is a popular option for many teachers. Recruiters specialized in the EFL market overseas have the professional know-how and network to connect teachers with suitable schools and companies. On top of that, recruiters know the local job market in their specialized region and know exactly what type of teacher is sought after and which qualifications will get you the best teaching position. Conducting your job search through a recruiting company also reduces much of the hassle regarding the necessary paperwork involved, such as visas, work permits, background checks, recommendations, and more.
The advantages in a nutshell:
Recruiters find suitable job positions for the teacher,
they set up job interviews between the school and the teacher,
they offer resources for the local EFL market,
they make sure a TEFL contract is legal before the teacher signs it,
they take care of and provide guidance on the paperwork for the teacher,
they offer their services for free to the teacher - the school pays the recruiting fee upon successful recruitment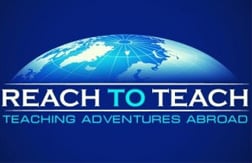 Reach To Teach is a FREE ESL Teacher Placement Agency. We have placed thousands of happy native English teachers in ESL teaching jobs and volunteer positions in destinations all over the world. Our extensive experience with placing teachers in government teaching programs and private language schools allows us to give simple answers to your questions and help you make informed decisions every step of the way.
We are there to help you through an exciting year (or more!) of cultural challenges and adventures. When you teach abroad with Reach To Teach, you are joining an interesting and diverse community of teachers!
Our teach abroad programs offer a tremendous opportunity to see the world while leaving a positive impact. Teach English abroad with Reach To Teach and rest assured that the experience of a lifetime awaits you!
The ESL job opportunities we offer in our various Teach Abroad programs are with reputable and professional ESL schools that we have carefully investigated and screened for your safety. We ensure that our schools are a place that you will be excited to work at. Wherever you want to teach, you can feel comfortable knowing you will be placed in a safe and supportive environment.
Links: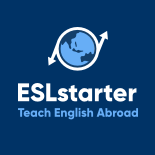 ESLstarter offer you an expert job placement service, honed over 10 years of TEFL recruitment experience. From Bogota to Bangkok and from Seoul to Santiago, we have 1,000s of exciting TEFL teaching opportunities available right now. We're excited to hear from you so get in touch today to start your TEFL job search with our friendly and supportive team.
Links: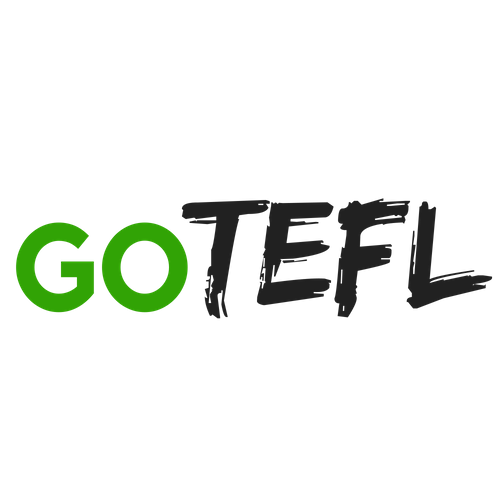 GOTefl has 14 years' experience with placing teachers overseas and pride themselves in their personal touch and word of mouth popularity. GOTefl is a one-stop-shop for your TEFL adventure. They will be able to guide you through the process from TEFL certification (with ITTT), the attesting of your documents and securing you a teaching placement.
Links:

KORJOBCANADA is a full-service consulting and placement agency specializing exclusively in the South Korean market. Licensed in Canada, we are Canadian-owned and employ both Canadian and Korean staff in order to transcend the language and cultural barriers for our applicants, making it a smooth and stress-free transition to another culture across the globe. Our services are offered free of charge to teachers, as our client–schools rely on us to secure quality teachers for their positions, process them and get them there on time to being their positions.
WHAT MAKES US UNIQUE:
We provide free consultation sessions for all applicants
We have been in business since 2002.
As ex-teachers ourselves, we represent the interests of our applicants.
We transcend the language and cultural barriers for you.
We support our applicants to the end of their contract.
We have positions for singles and for couples.
Links: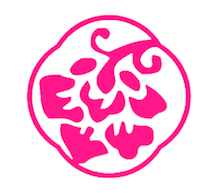 Wanderlust Exchange's Au Pair in China Program provides students and young professionals with opportunities that integrate travel, education, Mandarin language learning, childcare, and English tutoring. This program is a great opportunity for overseas young adults to experience China and the Chinese culture by staying with a host family as well.
Links:
GEM Business Information Consulting Co. Ltd.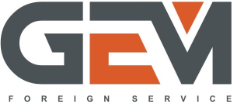 Chongqing is a bustling megacity in the heart of Sichuan province, China. GEM Business Information Consulting, a full service recruitment and consulting agency serving expats in Chongqing. We work closely with local schools in Chongqing, China to provide high quality positions for qualified ESL instructors. We have several years of experience providing all kinds of services to help expats live and work in China. Contact us through our recruitment website to discuss what we can do for you.
Links:
---
---