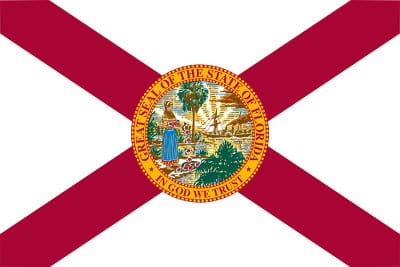 Florida is an impressive destination filled with natural beauty and action. Whether you visit its cities, beaches or parks, Florida's laid-back atmosphere is evident everywhere. When the first Spanish settlers came from Europe and landed on the rich soil of the area, they were fascinated by what they found. Lush nature, rich flora, and fauna and lots of sunshine are among the reasons why they named the land Florida, or "Land of Flowers". The state's peninsula shape and two coasts, on the Atlantic and the Gulf of Mexico, create a favorable climate that allows exotic plants and animals to thrive. The best part is that you can experience all that first-hand when joining our four-week TEFL/TESOL program in Florida.
Our training center location of Orlando is one of Florida's most exciting cities. Locals love spending time in the old town area and Lake Eola. Orlando also has an exceptional restaurant scene and splendid shopping facilities. What makes Orlando truly unique is that the city has several famous amusement parks, including SeaWorld, Disneyworld, and Universal Studios.
If you enjoy spending quality time outdoors, you will fall in love with Florida. Untouched white beaches, clear waters and exciting parks are waiting for you. You have the chance to explore hundreds of premier hiking trails leading to beautiful bays, hidden forests, and charming coastal towns. One of the best examples of state-of-the-art parks in Florida is Everglades National Park. Visitors have the opportunity to wander around the park and seeing countless species of animals that thrive in a tropical climate. These include the American Crocodile and the Wood Stork, for example. On top of that, you can explore the park hiking, biking, by tram or by boat. If you choose the water trail, you can spot endangered wading birds as well as wild dolphin families.
Most visitors coming to Florida are seeking relaxation on endless white beaches. There are countless options along the 1,300 mile-long coastline in Florida. However, some of the best beaches can be found at St. Joseph Peninsula State Park or St. George Island State Park. Both parks feature bleach-white sands with crystal clear waters. The former is a popular bird watching destination and also has some of the largest sand dunes in the country where birds and sea turtles like to nest. The latter is a premier destination for shelling, as well as surfing. However, nothing tops the beaches of the Florida Keys. The southernmost beach destination in the continental USA is located a mere 90 miles from Cuba and offers coral reefs, relaxing resorts and countless cruise options.
Our training center in Florida invites you to take part in our TEFL/TESOL course in one of the hottest locations in America. Our local staff is dedicated to offering you the best training possible so that you can embark on your journey of teaching English across the globe.
Apply now & get certified to teach english abroad!