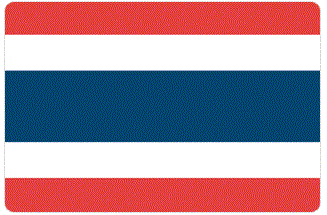 A World Called Bangkok
You only have to spend a short time in Bangkok to see why it was named as one of the world's Top Ten Cities by Travel + Leisure and the number one visited city by Global Destination Cities Index.
The city is home to a wide variety of quality restaurants, frantic non-stop shopping, pristine temples and Thailand's best museums. It is a unique blend of modern and traditional life with sleek city malls and floating markets. If you're into nightlife, Bangkok, or the City of Angels as it is also known, is second to none.
Bangkok is arguably the best city in Thailand for Thai food whether you're eating on the street or at five star restaurants. You can find a taste of each part of the country here as well as fantastic international dishes.
TEFL Course Bangkok
ittt's training centre in Bangkok is a working language school which teaches children in the afternoon and adult professionals in the evening. It is an authorized Cambridge English Test Centre and is home to an exam centre for online computer-based assessment and also provides testing at client schools.
Our TEFL trainers have many years of teaching experience in the ESL industry with backgrounds in curriculum development, customized course formulation and eLearning creation. They also have a strong business background and years of experience in providing specialized English training and workshops to many of Thailand's blue-chip companies.
Our class sizes are kept small to ensure that each trainee receives the attention they need to help them succeed as an English teacher. Graduates of the course will receive lifetime job placement guidance as well as help with resume creation and job interview techniques.
Thailand's Biggest Teacher Job Market
Bangkok is the epicenter of Thailand's English teaching industry and is the ideal place for new teachers to begin their careers in TEFL. There are over two thousand private language institutes that hire teachers on an ongoing basis throughout the year plus a large number of public and private schools that hire on a seasonal basis.
You will also find opportunities in other parts of the country as well as surrounding countries. With your internationally recognized certificate you will be able to find a job that is right for you in almost any country in the world.
Register now & get certified to teach english abroad!
The School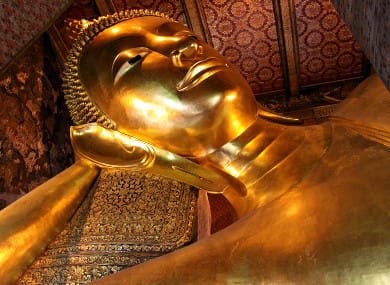 Our Bangkok training centre is located in the north of the city near to the country's largest and third oldest university, Kasetsart University. We are also near to the famous landmark known as the "Elephant Building" a thirty-two storey building in the shape of an elephant.
The area around the school has everything you'll need during your time with us. There are two pharmacies within a couple of minutes walk where prescriptions can be filled and over-the-counter medicines can be bought. The Avenue Ratchayothin is a local shopping complex with a cinema, fast-food restaurants, banks and more.
The training centre is located in a picturesque open air shopping mall with a supermarket and stationary supply store. Our school also has Wi-Fi throughout the building.
We are only a short ride away from stations for the MRT (underground) and BTS (Skytrain) transport networks making travel to the heart of Bangkok relatively easy.
We are also close to the world famous Chatuchak Weekend Market; an essential stop for any visitor to Bangkok with more than 8,000 stalls over 35 acres selling everything under the sun. Behind the weekend market is the Or Tor Kor market. This fresh market that was ranked the fourth best in the world by CNNGo. As well as selling myriad fresh fruits, vegetables, meat and seafood there is also a food court where you can try some of the delicious local food.
Accommodation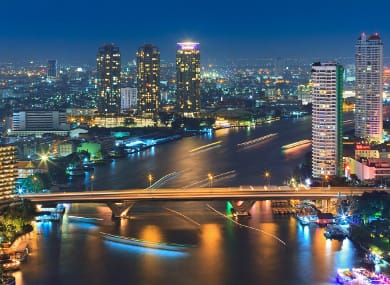 There are plenty of accommodation options available for visitors to Bangkok. Whether you are looking for a budget hostel or five star luxury, there is something to suit your needs. The choice is not limited to hotels and guesthouses though, and there is a wide range of condos and apartments available at reasonable prices.
The facilities included will depend on the cost of the apartment but you can generally expect to find most units will have air conditioning, refrigerator and Wi-Fi.
Our training school has developed relationships with local apartment providers to offer our course attendees special monthly rates on accommodation. When your place on the course has been confirmed by paying the deposit, you will receive further information about the accommodation options available to you.
Please note that you do not need to book your accommodation through us and are free to make your own arrangements should you wish to do so.
Course dates
2023
22 January 2024 - 2 February
2024
19 February 2024 - 1 March
18 March 2024 - 29 March
29 April 2024 - 10 May
27 May 2024 - 7 June
24 June 2024 - 5 July
22 July 2024 - 2 August
19 August 2024 - 30 August
16 September 2024 - 27 September
28 October 2024 - 8 November
25 November 2024 - 6 December
Course fees
The total price is divided into: deposit and balance.
The deposit may be paid via a) credit card b) Paypal c) wire transfer d) Western Union.
The balance of the course fee must be paid by cash, PayPal or bank transfer directly to the training center on the first day of the course.
Deposit
US$ 600
to be paid in advance
+
Balance
US$ 895
to be paid on arrival
Accomodation Fees
The accommodation fees are not part of the course price and you are free to choose whichever accommodation option you prefer.
You are not obliged to use the accommodation provided by the school and you are welcome to make your own accommodation arrangements. If you choose to use our accommodation, it should be paid for either by cash, PayPal or bank transfer directly to the school at the start of the course.
from
bath 6500
(to be paid on arrival)
plus utilities