Check out our Special
Offer for this
course!
Make a deposit payment to secure your place on a course before the end of the month and qualify for a free advanced level online course. You can choose from the 50-hour young learners (CTEYL) or business English (CTBE) certificate courses or the 250-hour online diploma course.
TEFL Certification Bangkok | TEFL Thailand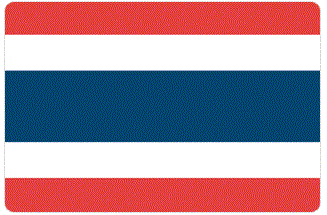 A World Called Bangkok
You only have to spend a short time in Bangkok to see why it was named as one of the world's Top Ten Cities by Travel + Leisure and the number one visited city by Global Destination Cities Index.
The city is home to a wide variety of quality restaurants, frantic non-stop shopping, pristine temples and thailand's best museums. It is a unique blend of modern and traditional life with sleek city malls and floating markets. If you're in to night life, Bangkok, or the City of Angles as it I also known, is second to none.
Bangkok is arguably the best city in thailand for Thai food whether you're eating on the street or at five star restaurants. You can find a taste of each part of the country here as well fantastic international dishes.
TEFL Course Bangkok
ittt's training centre in Bangkok is a working language school which teaches children in the afternoon and adult professionals in the evening. It is an authorized Cambridge English Test Centre and is home to an exam centre for online computer-based assessment and also provides testing at client schools.
Our TEFL trainers have many years of teaching experience in the ESL industry with backgrounds in curriculum development, customized course formulation and eLearning creation. They also have a strong business background and years of experience in providing specialized English training and workshops to many of Thailand's blue-chip companies.
Our class sizes are kept small to ensure that each trainee receives the attention they need to help them succeed as an English teacher. Graduates of the course will receive lifetime job placement guidance as well as help with resume creation and job interview techniques.
Thailand's Biggest Teacher Job Market
Bangkok is the epicenter of Thailand's English teaching industry and is the ideal place for new teachers to begin their careers in TEFL. There are over two thousand private language institutes that hire teachers on an ongoing basis throughout the year plus a large number of public and private schools that hire on a seasonal basis.
You will also find opportunities in other parts of the country as well as surrounding countries. With your internationally recognized certificate you will be able to find a job that is right for you in almost any country in the world.
About the School
Course Dates
Course Fees
Accommodation
Apply Now!