Check out our Special
Offer for this
course!
Make a deposit payment to secure your place on a course before the end of the month and qualify for a free advanced level online course. You can choose from the 50-hour young learners (CTEYL) or business English (CTBE) certificate courses or the 250-hour online diploma course.
TEFL Certification Paris | TEFL France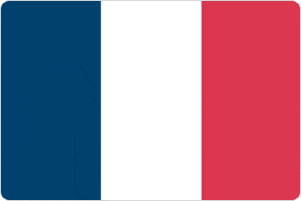 paris, france. An incredible destination for a TEFL course. What can be said about Paris that you don't already know? Paris assaults the senses, demanding to be seen, heard, touched, tasted and smelt. From romance along the Seine to landscapes on bus-sized canvases to lounging in cafés discussing the finer points on the use of garlic, Paris is the essence of all things French.
TEFL trainees can gaze longingly at its breezy boulevards, impressive monuments, great works of art and magic lights. Savour its gourmet pastiche of cheese, chocolate, wine and seafood. Feel the wind in your face as you rollerblade through Bastille, or a soupçon of fear and pleasure at the top the Eiffel Tower.
Paris is a city to discover before, during and after your TEFL course. So see the sights, visit the museums - they're part of the experience. But then jump on the metro or a bus and get off at a place you've never heard of, wander through a quartier where French mixes with Arabic or Vietnamese, poke your head into mysterious shops, have lunch in a local restaurant, or just perch on a cafe terrace with a vin blanc and let yourself fall in love with your very own Paris.
Blessed with enchanting and beautiful landscapes, Paris is one of the most popular tourist destinations in europe. Paris has something to offer everyone and attracts people from all wakes of life irrespective of age, culture, milieu, gender, or nationality. The charm of the city lies in its warmth and romance which is exuded in the attitude and outlook of the Parisian people. If your soul is seeking the right place to express its identity, your heart looking for love, then Paris may be the TEFL course location you are searching for.
TEFL trainees can see Paris coming to life when the whole city is lit up at night. Discover yourself in the rich culture and heritage of the city. Paris is famous for its world famous landmarks, parks, museums, galleries, institutions. Nowhere will you find a galaxy of gallery in a single place.
Today, it finds a place among major global cities because of its influence in politics, education, entertainment, media, fashion, science and the arts. Paris is one of the world's leading business and cultural centers.
Paris has all the essential qualities to make it one of the most popular tourist spots starting from its rich history to being the real cinema capital. The city boasts of world famous intellectuals and artists. It is also home to several cafes, bars and restaurants and has been rightly referred to as the "city of gastronomy". Paris will make you lively and enthrall you with its music encompassing jazz, avant-garde, salsa and, currently, Europe`s most vibrant African music scene. The beauty of Paris lies in retaining its countryside charm inspite of an influx of tourism and tourists in the country. It is the only place in the world where you can hope to get away from the hustle and bustle of city life and find peace for yourself and inner soul. Come and be captured by the charm and spontaneity of Paris during your TEFL course in france.
About the School
Course Dates
Course Fees
Accommodation
Apply Now!