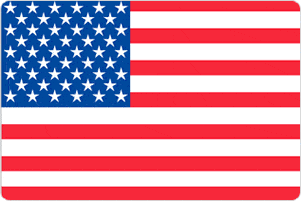 What can be said about incredible New York City that hasn't already been said? Immerse yourself in New York City for five minutes, and you'll see why it's like no other place on earth. Only here will you find all of America's attributes - the diversity, the culture, and the style - intensified in such an intriguing way. And only here will you experience those sublime moments that New York City is famous for.
If you're a first-time visitor, come and see the Empire State and Chrysler Buildings, the Statue of Liberty, Rockefeller Center, Times Square, the Bronx Zoo, Staten Island Ferry, Brooklyn Bridge and all our other world-famous attractions. If you've been here before, there's always another neighborhood to explore, another restaurant to try, another Broadway show or museum to see; another don't-miss cultural performance or sporting event.
New York is really a city of islands. Manhattan and Staten Island are islands; Queens and Brooklyn are on the western tip of Long Island. So, of New York City's five boroughs, only the Bronx is part of the mainland. However, there is an island that's part of the Bronx and yet feels like a New England fishing village: City Island, a marine-related community offering fishing, boating, and a wide range of restaurants and snack bars.
Register now & get certified to teach english abroad!
The School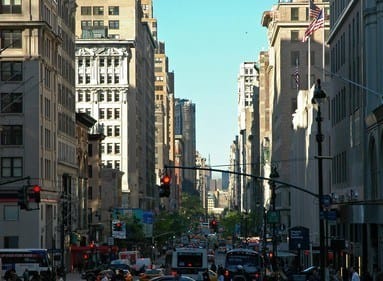 The TEFL International training center in New York City is registered with the State of New York. The certificate you receive is your passport to your final destination - your teaching job.
The New York TESOL school is conveniently located in midtown Manhattan, close to Times Square. The TEFL training center is convenient for those who arrive in New York by bus or train, within walking distance of Grand Central and Penn Station, and the Port Authority bus terminal. Also nearby is access to New York's subway system, connecting you with every corner of this gigantic city.
Whatever New York is famous for is just around the corner of the TEFL course in New York City: Broadway with its many theaters, bustling Times Square, Central Park with the Metropolitan Museum of Art and the Museum of Natural History, New York Public Library, St. Patrick's Cathedral, the Empire State Building and Rockefeller Center. During your TEFL course, you have convenient access to restaurants, clubs and bars (if you have time!) 24 hours a day. For ardent shopaholics, the city center offers endless possibilities!
The TEFL training center is accommodated in a beautiful, superbly maintained historical building in what is considered by many to be the best area in town. A spacious entrance hall with security personnel in uniform is the first you will see. Elevators then take you up to the floor that houses the TEFL school, overlooking New York City's amazing skyscrapers.
The TEFL International training center offers spacious classrooms in well maintained, modern, fully equipped spaces that encourage a maximum learning experience. The school is air-conditioned during the warm season.
As ever with TEFL International courses, our professional staff will be at your side during your TEFL training process.
Accommodation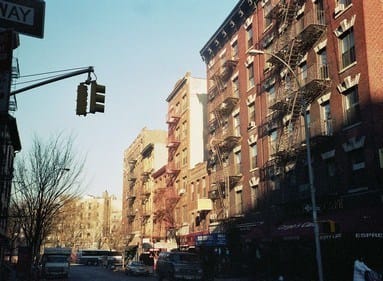 There is plenty of accommodation available during your TEFL course in the vicinity of the school, and from there you can easily access public transportation to get to other places.
New York City hostels feature international guests, entertainment and budget-friendly prices. For those who prefer accommodation in a private room with a family, we may help with different home-stay programs. There are many hotels in the vicinity of the TEFL training center that allow for a luxurious stay. In short: There is housing for every budget and taste.
Please be assured that any special requests or requirements regarding accommodation will be taken into consideration, and TEFL International will make every effort to honor such requests.
Course dates
2024
5 February 2024 - 15 February
6 May 2024 - 16 May
8 July 2024 - 18 July
9 September 2024 - 19 September
7 October 2024 - 17 October
Course fees
The total price is divided into: deposit and balance.
The deposit may be paid via a) credit card b) Paypal c) wire transfer d) Western Union.
The balance of the course fee must be paid by cash, PayPal or bank transfer directly to the training center on the first day of the course.
Deposit
US$ 600
to be paid in advance
+
Balance
US$ 1000
to be paid on arrival
Accomodation Fees
The accommodation fees are not part of the course price and you are free to choose whichever accommodation option you prefer.
You are not obliged to use the accommodation provided by the school and you are welcome to make your own accommodation arrangements. If you choose to use our accommodation, it should be paid for either by cash, PayPal or bank transfer directly to the school at the start of the course.
Seven nights
US$ 300
(to be paid on arrival)