Check out our Special
Offer for this
course!
Make a deposit payment to secure your place on a course before the end of the month and qualify for a free advanced level online course. You can choose from the 50-hour young learners (CTEYL) or business English (CTBE) certificate courses or the 250-hour online diploma course.
Location / USA / New York City
TEFL Certification New York City | TEFL USA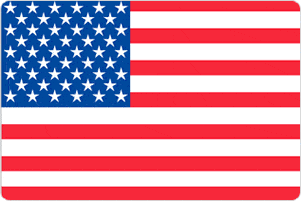 What can be said about incredible New York City that hasn't already been said? Immerse yourself in New York City for five minutes, and you'll see why it's like no other place on earth. Only here will you find all of America's attributes - the diversity, the culture, and the style - intensified in such an intriguing way. And only here will you experience those sublime moments that New York City is famous for.
If you're a first-time visitor, come and see the Empire State and Chrysler Buildings, the Statue of Liberty, Rockefeller Center, Times Square, the Bronx Zoo, Staten Island Ferry, Brooklyn Bridge and all our other world-famous attractions. If you've been here before, there's always another neighborhood to explore, another restaurant to try, another Broadway show or museum to see; another don't-miss cultural performance or sporting event.
New York is really a city of islands. Manhattan and Staten Island are islands; Queens and Brooklyn are on the western tip of Long Island. So, of New York City's five boroughs, only the Bronx is part of the mainland. However, there is an island that's part of the Bronx and yet feels like a New england fishing village: City Island, a marine-related community offering fishing, boating, and a wide range of restaurants and snack bars.
About the School
Course Dates
Course Fees
Accommodation
Apply Now!