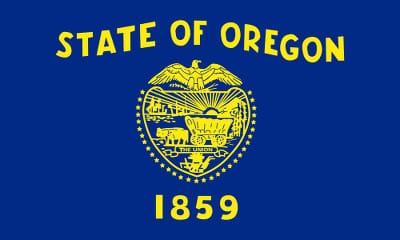 The state of Oregon is one of the most underrated destinations in the USA as it features amazing natural scenery and exciting cities. On top of that, Oregon is one of only three states in continental America to have a Pacific Coast and offers splendid beaches and charming coastal cities. Add to that the tall mountain ranges and deep forests and you will understand why the Native American, who lived in the area thousands of years ago, called it their sacred land. Oregon is the 9th largest state in America and offers a wide selection of attractions and beautiful destinations to visit.
Oregon's coast on the Pacific Ocean invites you to get in touch with nature and forget the hustle and bustle of the city. Whether you are looking for a relaxed weekend or an action-packed getaway, you will find it on Oregon's 363 mile-long coast. In fact, Oregon's beaches are famous for being a paradise for surfers as they have some of the biggest waves on the coast. Countless blue tide pools are the best place to relax after a hike along the many coastal trails. They do not only pass by charming maritime towns but also numerous old lighthouses and picturesque bays. When in Oregon, do not miss your opportunity to go on a whale-watching cruise. Gray whales are amongst the most frequently spotted ocean giants followed by smaller whales and dolphins. Oregon is also home to the Painted Hills, million-year-old claystones that glow in different hues of red, orange and yellow. The most interesting fact about these stone formations is that they change their color range according to the weather.
Mt. Hood is the tallest mountain in the state and Oregon's landmark that can be seen from miles and miles in the distance. Its peak is covered in snow throughout the entire year as it is made up of 11 individual glaciers. That's why it is possible to engage in winter sports on Mt. Hood year-round. The 6 ski regions operate during all 12 months offering slopes for all skill levels. If you do not want to try downhill skiing, snowboarding or cross-country skiing, you can simply take a cable car up the mountain and relax in front of the fireplace with a nice glass of wine at one of the many cozy mountain lodges. In the spring, the fields of Mt. Hood are glowing in rainbow-colored wildflowers and it smells like lavender. In summer, people visit the area to pick apples, pear and even berries.
Vibrant cities are also plentiful in the state of Oregon. The city of Portland is situated close to the coast and is probably the most beautiful city in the state. Offering great views of Mt. Hood, Portland does not only feature spectacular views, but also has excellent restaurants, shopping facilities, and historic sites. The city combines city with nature in a way that is truly unique in the world. Locals are especially proud of Forest Park, one of the largest urban parks in the country. Visitors can escape the hustle and bustle of the city and find tranquility at over 40 miles of hiking trails in the middle of the city. is a fascinating place offering a great way of life.
The state of Oregon also offers high-quality university programs to thousands of national and international students. That's why Oregon is the perfect stepping-stone towards your international TEFL/TESOL career.
Register now & get certified to teach english abroad!