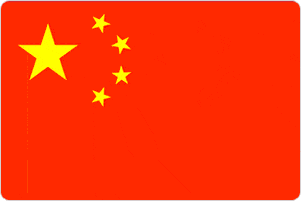 ITTT's TEFL courses in China offer superb training for teaching English in one of the most fascinating countries in the world. Taking your TEFL course in China will also provide you with numerous post course teaching opportunities throughout the country.
China is justifiably considered to have one of the most ancient, mysterious and alluring civilizations in the world. When you combine all of China's wonderful features: the huge scale and diversity of the country, its extensive and fascinating history, its welcoming people and world-famous cuisine, you can see why it has become one of the leading destinations for TEFL courses and for teaching English.
For those interested in attending a TEFL course in China, the good news is that demand for English teachers is one of the highest in the world, with hundreds of new positions advertised daily. Qualified English language teachers can find positions quite easily year round, and you are certain to be offered a post teaching English soon after completing your TEFL course with us. A variety of different job opportunities can be found nationwide, especially in all of the big cities.
With our TEFL courses in China running year round at four different locations, you are sure to find a course schedule to suit your plans. Our TEFL course locations each offer a variety of features in different parts of the country so we are sure we have a course that will suit all preferences.
Attend our TEFL course in Beijing and you will earn your TEFL certificate in China's capital city, which is situated in the north of The People's Republic. Once the seat of the Ming and Qing dynasty emperors, Beijing is now a bustling city packed with historical sites and modern government institutions. Recognized as the political, cultural and educational centre of China, the vast area of the city offers more than enough activities to keep you entertained throughout your TEFL course. The major attractions you will not want to miss include the Forbidden City, Tiananmen Square and the Summer Palace, to mention just a few. At the end of your days training, you can relax in the peaceful surroundings of a local spa, and then enjoy some of the tastiest and most popular cuisine in the world. Beijing is a city that is filled with rich aromas and historical surroundings which make it a superb location to take your TEFL course.
TEFL Course at the South Coast
Enrol on a TEFL course at our Zhuhai centre and you will experience your TEFL training on the southern coast of the People's Republic. Taking your TEFL Course in Zhuhai will give you the opportunity to become an EFL teacher while living in one of China's most pristine and attractive cities. While attending the TEFL course in this fabulous location, you can take some time to ferry over to nearby Hong Kong, or get some shopping done in one of the inexpensive malls and markets in the area. You can also visit one of the many surrounding islands and spend some time exploring or simply relaxing on the beach.
TEFL Course Shanghai
Our third TEFL course option is located in Eastern China in the city of Shanghai. A thriving, modern metropolis, Shanghai is China's most prosperous city and is renowned for its international past and blend of architectural styles. Modern Chinese skyscrapers soar above a mixture of traditional Chinese districts and more European style neighbourhoods. Our Shanghai training school is well placed in the heart of this vibrant city's thriving downtown area putting you at the centre of all this wonderful city has to offer.
Apply now & get certified to teach english abroad!