Check out our Special
Offer for this
course!
Make a deposit payment to secure your place on a course before the end of the month and qualify for a free advanced level online course. You can choose from the 50-hour young learners (CTEYL) or business English (CTBE) certificate courses or the 250-hour online diploma course.
TEFL Certification Chongqing | TEFL China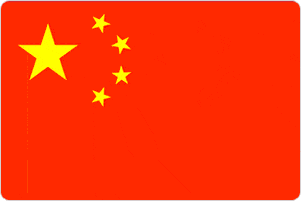 ITTT's TEFL training course in Chongqing, China is an excellent choice for those looking to experience life in a thoroughly Chinese modern city. The course is completed over a period of three weeks and is a great for solution for those wanting an in-class course but cannot attend a four week course.
Sited on the Yangzi River, Chongqing is an important industrial and economic center in southwest China. Founded three thousand years ago, Chongqing has served as the country's capital a number of times, most recently during the Second World War. Due to its location on the Yangzi River, the city has always been an important transport hub and is now a major manufacturing and economic center.
The city is very popular with Chinese tourists and is becoming increasingly popular with foreign visitors partly due to its role as the gateway to the Three Gorges region. Chongqing is famed throughout China for its spicy cuisine using the Sichuan pepper and its most famous dish is Chongqing hot pot. The annual hot pot festivals brings many visitors to the city and includes a variety of entertaining activities and discounts at thousands of hot pot restaurants around the city.
The city of Chongqing is connected to the rest of the country through air, rail and road networks and with several international destinations via the international airport. The city's public transport services include bus, metro and a monorail making getting around on a day-to-day basis relatively easy.
Chongqing has something for everyone. It is a thriving city with plenty to see and do both within the city and in the surrounding area. Whatever your tastes, you are sure to enjoy yourself earning your TEFL certificate with us in Chongqing.
Apply Now!