Check out our Special
Offer for this
course!
Make a deposit payment to secure your place on a course before the end of the month and qualify for a free advanced level online course. You can choose from the 50-hour young learners (CTEYL) or business English (CTBE) certificate courses or the 250-hour online diploma course.
TEFL Certification Beijing | TEFL China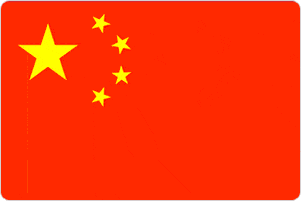 As the capital of the People's Republic of china, Beijing is well known for its friendly people, great food, extensive history and amazing cultural sites. Our fantastic location in the Xi Zhi Men downtown area means we are within a short journey of many of the city's most famous attractions such as the Forbidden City, the Summer Palace, the Great Wall and Tiananmen Square. The amazing city of Beijing provides the perfect venue for taking a TEFL certificate course in China.
Although developing at a rapid rate, Beijing is one of the few cities within China that still maintains much of its ancient cultural heritage. From the world renowned Great Wall, to the countless small hutongs (narrow, ancient alleyways) found around the Qianmen area, Beijing is overflowing with culture and history. The city is also the country's main center of fashion, politics, industry, finance and trade. This thriving hub offers an amazing lifestyle for anyone looking to teach English abroad as it is affordable and has everything you could want, including some of the best nightlife in asia.
While working in Beijing you are likely to meet life-long friends, live in relative luxury and gain skills such as communication and public speaking ability. This experience will be beneficial for any career you choose in any field. You will have the ability to work with all ages and levels. For a qualified teacher who likes a challenge, to learn and likes adventure, Beijing is the city for you.
Chinese people are very friendly, kind and have a strong desire to learn English. Young Chinese people particularly enjoy the company of foreign teachers, not only to improve their speaking ability, but also out of curiosity towards foreign cultures. As Beijing is the home of Mandarin, it is also the perfect location to study this fascinating language. To put it simply, Beijing has something for everyone, from history and culture, to amusement parks, shopping, bars, nightlife and restaurants.
Apply Now!