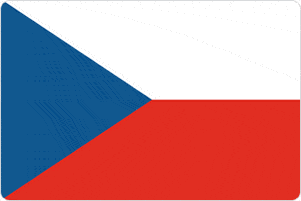 Attend a TEFL training course with ITTT in the Czech Republic and experience the natural beauty and cultural richness of one of Europe's most fascinating countries. Our exceptional course in the Czech Republic will provide you with an internationally recognized TEFL certificate, all the skills you will need to become a successful English language teacher, as well as the chance to explore the history and culture of this captivating country.
The Czech Republic, despite its small size, is a country with a long and eventful history that is set in the very heart of Europe. It evokes an eagerness to explore both its fascinating cities and its rolling landscape. When you combine this with the country's other outstanding features: the hearty food, lively night life, and low cost of living, you can understand its allure as a leading destination for TEFL certificate courses and teaching English.
TEFL Czech Republic
If you are interested in EFL teaching in the Czech Republic, you will find that demand is high for English language teachers, and you should have little trouble securing a suitable position soon after completing your training course. The Czech Republic offers employment opportunities countrywide, but the majority of jobs are likely to be found in the bigger cities such as Prague, Brno and Ostrava.
With our TEFL courses in the Czech Republic running year round, you can be sure to find a course that meets your timeframe. On completion of the course, you will have gained one of the most highly regarded TEFL certificates in the industry, giving you a distinct advantage when applying for teaching positions here and throughout the region.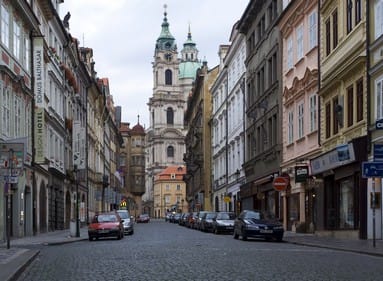 Our superb TEFL course in the Czech Republic is located in the country's capital city, Prague. Known locally as Praha, Prague is an exciting and vibrant city that is beautifully situated in the Bohemia region of the country. The city is one of the most stunning and delightful cities in Europe, if not the whole world. When not attending your TEFL course you will have time to explore this wonderful city, and visit some of the other great sites throughout the Czech Republic. At the end of each day of training, you can enjoy some hearty and delicious food and then go on to one of the city's many clubs and bars or simply relax in a coffee shop and watch the world go by. Whatever your preference, Prague is a wonderful location to take a TEFL course in the Czech Republic.
After successful completion of your TEFL course, you can anticipate being offered a teaching position in one of the many local language schools. However, if you would prefer to teach elsewhere, our centre is ideally located for you to move on to other countries in the region such as Poland, Germany or Slovakia.
Apply now & get certified to teach english abroad!