Check out our Special
Offer for this
course!
Make a deposit payment to secure your place on a course before the end of the month and qualify for a free advanced level online course. You can choose from the 50-hour young learners (CTEYL) or business English (CTBE) certificate courses or the 250-hour online diploma course.
TEFL Prague | TEFL Czech Republic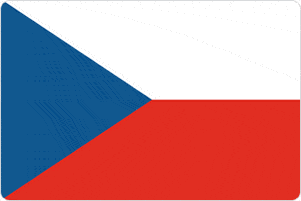 The city of Prague hosts a fantastic array of both classic and modern culture, with an astounding variety of architecture dating back to the tenth century. Walking across the historic Old Town Square or along the winding cobblestone streets, one can take in artistic styles ranging from Baroque to Art Nouveau in immediate proximity to one another. The magnificent Church of Our Lady before Tyn and Old Town Hall are classic examples of various phases of these periods as are the many sculptures, towers and monuments.
Theater and the arts are prominent and readily accessible in the city. Prague boasts literally dozens of theaters, opera houses and museums, including The Czech Museum of Fine Arts in the Old Town district. Operas, plays and art exhibits are constantly changing and offer those who truly appreciate the arts, as well as those who just dabble, multiple opportunities for unforgettable experiences.
Sports enthusiasts can easily find everything from bicycle rentals to climbing gyms and ice rinks to sporting clays. During the winter months, several ski centers are easily accessible from the city. Prague also hosts football, cricket and hockey clubs as well as professional hockey during the season. Whether a peaceful stroll in the park or a rigorous hike in the nearby Bohemian Forest is your idea of fun, Prague can certainly accommodate most people's appetite for outdoor recreation.
As for night life, Prague stands out as one of the premier destinations in europe. Cuisine of almost any origin as well as the local fare is never more than a short distance away—nor is an evening on the town following your meal. Ranging from intimate jazz clubs and quiet cafes to raging dance clubs and venues featuring fantastic live music of all genres, the selection of destinations for an evening on the town is limited only by time.
Considered by many to be a part of the national heritage, the beer brewed in the czech republic is some of the finest in the world. Widely available throughout the country, wonderful beers such as Pilsner Urquell, Gambrinas, Budvar (the true Budweiser, first brewed centuries ago) and Prague's own, Staropramen, have all repeatedly won international awards for as long as anyone can remember. No trip to the Czech Republic would be complete without sampling these finely crafted beers. As the Czechs say, "Where beer is brewed, they have it good".
Prague itself is well situated for visiting the rest of the Czech Republic as well as neighboring countries such as germany, Austria, Slovakia and poland. Reliable public transportation—railway and bus—as well as a centrally located international airport make such travel relatively easy.
Apply Now!