STARTBODY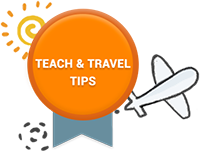 ITTT's TEFL course in Guatemala gives you the amazing opportunity to earn your TEFL certificate in a thriving city that rests in the shadow of an impressive conical volcano. Once you have successfully completed the course, you will be in the perfect position to secure a job teaching EFL in Guatemala and elsewhere in Central and South America.Guatemala offers visitors a diverse range of landscapes and experiences. With towering tree clad volcanoes, lush canyons, Pacific coast waves and laid back Caribbean bays. There's plenty to do, see and explore in Guatemala and whether you are looking for adventure, interested in history or simply want to unwind, Guatemala has it all. Taking our course before teaching in Guatemala is sure to be an adventure you will never forget.
TEFL Guatemala
For those wanting to live and work in Guatemala the hot spots for employment are Guatemala City and La Antigua, though positions are available all over the country. Whether it's in the big city, up in the highlands or on the calming shore of Lake Atitlan, with a little patience, you are sure to find a job in the location that is right for you. Our courses in Guatemala run throughout the year and our centre is the perfect place to start your teaching career in Central America.
TEFL Courses in La Antigua, Guatemala
La Antigua is the thriving former capital of Guatemala and is a popular stop for tourists and local visitors alike. The city is dotted with well preserved examples of colonial architecture and Mayan ruins. At an altitude of 1,500 metres above sea level it offers magnificent views of the surrounding landscape including the impressive Agua and Fuego volcanoes. The city is also home to many fascinating markets and boutiques where you can pick up locally produced handicrafts. La Antigua has a vibrant nightlife with a number of bars, cafés and restaurants catering to all tastes. After a hard day in the classroom you can refuel with some delicious Central American cuisine before hitting the clubs and bars.
Located in the central highlands of Guatemala, La Antigua is the perfect base for exploring further afield. Soak up the history of the region with a trip to the Mayan ruins in Tikal or take a trip down the Rio Dulce to the Caribbean coast. For the adventure seeker there are many trekking tours including hiking active volcanoes as well as white-water rafting and zip lining. For a more relaxed experience take a tour of one of the many coffee plantations or visit the more sedate villages on the shores of Lake Atitlan.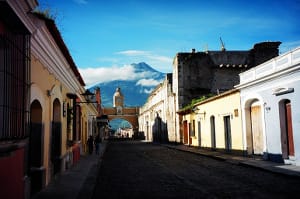 ITTT provides excellent training for those wanting to earn their TEFL certificate in Guatemala. Once you have completed the course you will possess an internationally recognised TEFL certificate that will allow you to seek teaching Jobs in Guatemala and the rest of the world. Our training centre is ideally located for you to make the most of the job opportunities available in Central and South America.
Register now & get certified to teach english abroad!
---
---
ENDBODY