Check out our Special
Offer for this
course!
Make a deposit payment to secure your place on a course before the end of the month and qualify for a free advanced level online course. You can choose from the 50-hour young learners (CTEYL) or business English (CTBE) certificate courses or the 250-hour online diploma course.
TEFL Certification La Antigua | TEFL Guatemala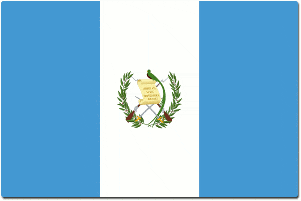 Our course takes place in the city of La Antigua, a thriving former capital popular with both tourist and locals alike. La Antigua is famous for its well preserved Spanish colonial buildings and fascinating ruins and has been designated as a UNESCO World Heritage Site. The city is situated 1,500 metres (5,000 feet) above sea level in the central highlands of guatemala. This location makes La Antigua the perfect place for exploring the wider area, with the Pacific coast, Tikal and Lake Atitlan just a few hours away. During your course you will receive high quality instruction from our experienced teacher trainers following rigorous academic standards. On graduation you will receive an internationally recognised TEFL certificate and our lifetime employment assistance.
La Antigua has an abundance of restaurants as well as small shops and boutiques selling a wide range of products including souvenirs, ceramics, antiques, textiles and much more. In the city centre and surrounding villages you will find a number of handicraft markets as well as open-air markets selling locally produced items. Other activities include zip lining, weekend treks of active volcanoes, or visits to local coffee plantations. Earning your TEFL certificate with us in Guatemala gives you the opportunity to work almost anywhere in the world but with all that Guatemala and La Antigua have to offer, you may find you never want to leave.
Taking your TEFL course with us in La Antigua, Guatemala means you will be training in well-equipped classrooms and completing your teaching practice sessions with real English language students. The school is in a Spanish colonial building with modern facilities complementing the historic atmosphere of the location. The area around the school has an interesting assortment of historic buildings and ruins that can be seen on your morning walk to the centre.
Apply Now!