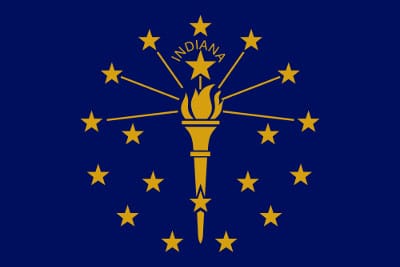 Indiana is a popular destination in the USA due to the natural beauty of the state. It is one of the eight Great Lakes states in the Midwest of the USA and also located on the Ohio River in the south, which marks the border between Indiana and Kentucky. Indiana's history dates back to 8000 BC and beyond when Native Americans first populated the area. Therefore, there are countless historic attractions, as well as manmade crafts all over the state. On top of that, Indiana's lush nature makes it possible to engage in a wide range of outdoor activities throughout the entire year. All of these factors make Indiana a great location for your TEFL/TESOL training course.
Come and join our training center in Indiana and spend four exciting weeks in the state. Countless state-of-the-art museums, zoos, parks, sports events and historic landmarks are waiting for you in Indiana. Many people also come to Indiana for shopping, as the state has a wide variety of outlet malls, local arts and crafts shops and large shopping outlets. Indiana is also home to a large wine making area that produces high-quality wines of different varieties.
Indiana boasts a broad variety of natural landscape. A popular destination is Lake Wawasee is the largest lake in the state covering over 3000 acres of crystal clear water. This is the perfect place for water sports activities, including water skiing, boating, fishing, and sailing. On top of that, the area features large golf courses and first-class tennis courts. All over the lake, boaters will find different boat ramps that are free of charge. If you don't own your own boat, simply rent a fishing or pontoon boat and explore the lake. The "sand bar" is a popular strip of 3-feet-deep water at Lake Wawasee that is perfect for those seeking to bathe in the sun. During the fourth of July, the American Independence Day, there is a large fireworks display around the lake.
If you are looking for a unique getaway, visit Indiana Dunes National Lakeshore and you can spend a day on 15 miles of exceptional beaches filled with tall sand dunes. Mount Baldy is the tallest dune standing at over 120-feet. In the southern part of Indiana, you will find abundant woods at Hoosier National Forest. The park covers an area of over 200,000 acres with over 260 miles of trails for visitors. As you can see, if you are a nature lover, Indiana is the perfect location for hiking, mountain biking or camping.
Join our TEFL/TESOL course in Indiana and you will have the time of your life. Our training center in Indianapolis is modern and features spacious classrooms with modern equipment. The courses are led by professional individuals who have worked as teachers and trainers in ESL classrooms around the world. Upon graduating, you will not only hold in hand an internationally recognized teaching qualification but also have the necessary skills and know-how to succeed in ESL classrooms worldwide.
Register now & get certified to teach english abroad!