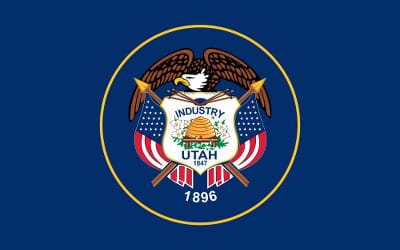 Sign up for our TEFL/TESOL training course in Utah and you will have the chance to spend four exciting weeks in one of America's most fun regions. The state does not only offer exceptional natural wonders but is also rich in history. Red canyons made up of sandstones as well as gushing rivers are the main features of Utah landscapes. Even the Navajo and Ute-Aztec tribes who lived in the area thousands of years ago were drawn in by the mystical vibe that Utah gives off. Come and join our in-class TEFL/TESOL program in Utah and you can explore all that Utah has to offer.
When in Utah, you have to visit its many parks. In fact, Utah has seven national monuments, five national parks, three national historic trails, two recreation areas and one national historic site. This means you will always find something new to explore all over the state. Many people come to Utah to engage in outdoor activities while enjoying the beautiful nature. You can hike, bike and also ride on horseback through countless scenic trails. Especially exciting are the red and orange colored sandstones that are not only stunning to look at but also have million-year-old fossils.
What attracts most visitors coming to Utah are its five thrilling national parks. If you decide to visit Canyonlands Park, be sure to arrive early in the morning as you can witness a breathtaking sunrise over the orange and red sandstone formations. Continue your journey to Bryce Canyon National Park, where you can find the largest hoodoos shining in all ranges of red, orange and yellow. If you are interested in history, stop by Capitol Reef National Park, where you can exhibit some of the oldest fossils in the country. Zion National Park is one of the most popular parks due to a large number of stones shaped like arches. While you can explore the parks on foot, you can also rent mountain bikes or even go white water rafting on the canyons gushing rivers.
Salt Lake City is the state capital and largest city in the region. The city is strongly influenced by the Mormon faith, as Mormon pioneers settled in the area in 1847 and even constructed the biggest Mormon landmark to date: Salt Lake Temple. However, the city does also feature and an exciting culinary scene with a great selection of restaurants, coffee shops and bars throughout town. However, the area at 9th and 9th is most popular for cafes and bakeries. When coming to Salt Lake City, also check out the big shopping and entertainment facilities the city has to offer.
Education is another reason why so many people come to Utah. The state has a couple of renowned universities and colleges that are not only popular among American students, but also among many international students. Our training center offers you the best TEFL/TESOL courses in the field of teaching English as a foreign language. Our teacher trainers are ready to pass on their knowledge and experience from teaching English in different countries of the world to prepare you to start your own ESL career.
Register now & get certified to teach english abroad!