Check out our Special
Offer for this
course!
Make a deposit payment to secure your place on a course before the end of the month and qualify for a free advanced level online course. You can choose from the 50-hour young learners (CTEYL) or business English (CTBE) certificate courses or the 250-hour online diploma course.
Location / USA / Salt Lake City Utah
TEFL Certification Salt Lake City Utah | TEFL USA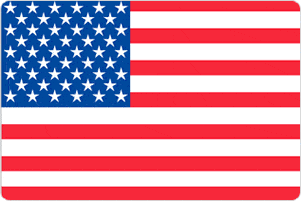 Although Salt Lake City is one of the smaller cities where we offer our TEFL/TESOL training course, it still has plenty to offer those who choose it as their destination. Famous for hosting the 2002 Winter Olympic Games, the city and its surrounding area boasts some of the finest winter sport facilities in the country. The region's beautiful and rugged terrain also provides an ideal playground for all manner of outdoor pursuits such as hiking, rock climbing and mountain biking. As the capital and largest city in Utah, Salt Lake City is equally popular with thoUSAnds of less energetic visitors who come to explore the stunning natural landscape from the comfort of their own car or tour bus.
Famously founded by Mormon settlers in the 19th century, Salt Lake City has steadily grown from its original population of religious converts and rugged gold prospectors, to become a diverse, modern city that is increasingly popular with tourists, students, and those looking for a new place to live and work. Thanks to its central location in the Western united states, the city has long been a popular base for visitors to the many natural attractions in the area such as the Wasatch and Oquirrh Mountains, and the Great Salt Lake itself. However, if you are not a fan of the great outdoors you will find plenty of other things to keep you amused when you are not in the classroom, including the Lagoon Amusement Park, a range of museums and galleries, extensive shopping opportunities, and plenty of excellent cafés and restaurants.
With a modern and vibrant atmosphere and a variety of attractions both indoors and outdoors, visitors to 'The Crossroads of the West' are sure to find something to enjoy at any time of the year. Whether you enjoy skiing or snowboarding, hiking or biking, shopping or eating out, you will certainly have a memorable time completing your certification course in Salt Lake City, Utah.
About the School
Course Dates
Course Fees
Accommodation
Apply Now!