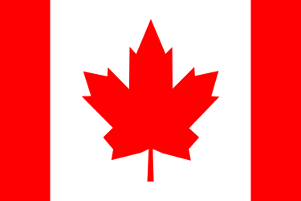 Toronto makes a perfect venue for our training course as it's a multicultural and cosmopolitan city that is safe, welcoming and fascinating to visit. As it is canada's most populous city, Toronto is generally considered to be at the very heart of the country's business and finance sectors, as well as an important center for culture and the arts. It is also well-known as one of the most pleasant cities to live in anywhere in the world, according to numerous polls and surveys. If you are looking for an interesting destination with a friendly atmosphere, then our course in Toronto might be for you.
With a population drawn from countries all over the world, modern day Toronto has become one of the most diverse cities in North America. It is said that up to half of its current residents were born outside the country, which is why visitors will find such a variety of cultural attractions and an extraordinary range of international cuisine spread throughout the city. Amongst the most popular cultural attractions is the Royal Ontario Museum which is home to one of the largest and most visited collections of art and history in the entire region. The Art Gallery of Ontario is another highlight for many visitors as it contains a wide collection of masterpieces spanning hundreds of years.
The city's most famous landmark is undoubtedly the CN Tower, once the tallest tower in the world. If you want to get a bird's eye view across the city, take a trip to the tower's observation deck and you will not be disappointed. Sports fans can also get a feel for the city by taking in a hockey match at the Air Canada Centre, home to the Toronto Maple Leafs. If you happen to be in the city during the cold months you can even take part in a variety of outdoor sports yourself. Public skating rinks, ice skating trails, cross-country tracks and slopes for skiing and snowboarding pop up in various locations throughout the winter. Although these are extremely popular with locals and visitors alike, there is no bad time to visit the beautiful city of Toronto.
Register now & get certified to teach english abroad!
The School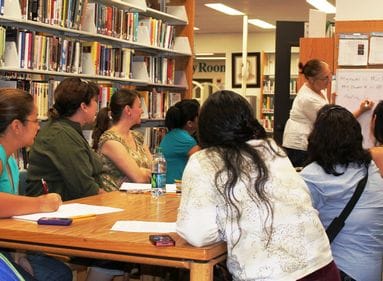 Based in a busy language school right in the heart of the city, our Toronto training course is ideally located for learning important teaching skills, and for enjoying all the local attractions. The central location of the training center ensures it can easily be reached from all the main transport hubs in the city such as Pearson International Airport and Union Station. Public transport links to the school are also excellent, so daily commutes to class should be quick and comfortable. You will find plenty of local shops, cafés and other eateries in the local area if you require some refreshment during breaks in class.
Lessons are usually run from 5:30 p.m. to 10:00 p.m. Wednesday to Friday and 9:00 a.m. to 5:00 p.m. on Saturday and Sunday. During these sessions you will receive instruction from qualified and experienced teacher trainers who can provide extensive individual attention thanks to our strict policy of restricting the number of participants on each course. To further ensure your successful completion of the course, the school provides all the resources you will need including access to a large library of teaching aids, Wi-Fi internet, and photocopying facilities.
Accommodation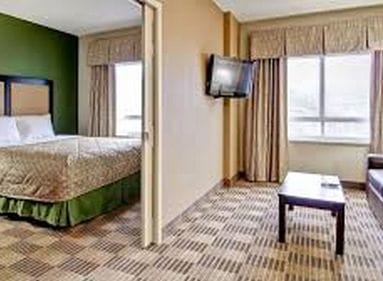 With an ideal location in the central part of the city, our training course in Toronto is within easy reach of a wide selection of accommodation options. As it's a popular tourist destination you will find a huge variety of hotels, guest houses and hostels. We can also offer a recommended option for anyone who would like some help in organizing their stay. This option is situated close to the training center and consists of apartment-style rooms that are comfortable and reasonably priced.
This option has been popular with many of our previous trainees, not least because every room includes a private kitchen, spacious living area, daily breakfast, and use of an indoor swimming pool and sauna. If you have decided to attend our training course in Toronto, please complete the registration process and we will then send you full details of how to choose and book accommodation for your stay.
Course dates

Coming soon...
We are presently in the process of establishing a new course in Toronto Canada and therefore there are currently no dates available for this location. We anticipate that the course should be running here within the next 6-8 months. If you would like to attend a course at this location, please let us know and we will send you full information you as soon as the course dates are finalized.
Please check out our other course locations if you wish to attend a course before this one becomes available...
Course fees
The total price is divided into: deposit and balance.
The deposit may be paid via a) credit card b) Paypal c) wire transfer d) Western Union.
The balance of the course fee must be paid by cash, PayPal or bank transfer directly to the training center on the first day of the course.
Deposit
US$ 700
to be paid in advance
+
Balance
US$ 595
to be paid on arrival
Accomodation Fees
The accommodation fees are not part of the course price and you are free to choose whichever accommodation option you prefer.
You are not obliged to use the accommodation provided by the school and you are welcome to make your own accommodation arrangements. If you choose to use our accommodation, it should be paid for either by cash, PayPal or bank transfer directly to the school at the start of the course.
per night
CAD 79
(to be paid on arrival)
To be booked directly through Extended Stay America