Check out our Special
Offer for this
course!
Make a deposit payment to secure your place on a course before the end of the month and qualify for a free advanced level online course. You can choose from the 50-hour young learners (CTEYL) or business English (CTBE) certificate courses or the 250-hour online diploma course.
Location / Canada / Toronto Canada
TEFL Certification Toronto Canada | TEFL Canada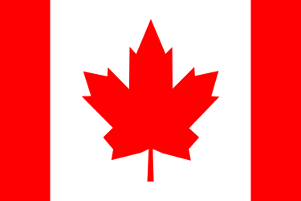 Toronto makes a perfect venue for our training course as it's a multicultural and cosmopolitan city that is safe, welcoming and fascinating to visit. As it is canada's most populous city, Toronto is generally considered to be at the very heart of the country's business and finance sectors, as well as an important center for culture and the arts. It is also well-known as one of the most pleasant cities to live in anywhere in the world, according to numerous polls and surveys. If you are looking for an interesting destination with a friendly atmosphere, then our course in Toronto might be for you.
With a population drawn from countries all over the world, modern day Toronto has become one of the most diverse cities in North America. It is said that up to half of its current residents were born outside the country, which is why visitors will find such a variety of cultural attractions and an extraordinary range of international cuisine spread throughout the city. Amongst the most popular cultural attractions is the Royal Ontario Museum which is home to one of the largest and most visited collections of art and history in the entire region. The Art Gallery of Ontario is another highlight for many visitors as it contains a wide collection of masterpieces spanning hundreds of years.
The city's most famous landmark is undoubtedly the CN Tower, once the tallest tower in the world. If you want to get a bird's eye view across the city, take a trip to the tower's observation deck and you will not be disappointed. Sports fans can also get a feel for the city by taking in a hockey match at the Air Canada Centre, home to the Toronto Maple Leafs. If you happen to be in the city during the cold months you can even take part in a variety of outdoor sports yourself. Public skating rinks, ice skating trails, cross-country tracks and slopes for skiing and snowboarding pop up in various locations throughout the winter. Although these are extremely popular with locals and visitors alike, there is no bad time to visit the beautiful city of Toronto.
About the School
Course Dates
Course Fees
Accommodation
Apply Now!