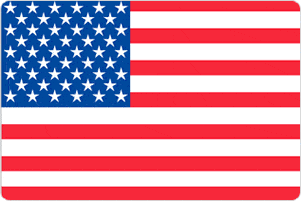 Orange County is a county in California that encompasses several cities including Irvine, Anaheim and Santa Ana. To the north is the urban sprawl of Los Angeles and to the south is San Diego, and the county's proximity to these major urban centers is one of the many reasons that make Orange County a popular place to visit. Add to that over 40 miles of beautiful coastline and a year-round warm climate and it is easy to see why Orange County is an excellent choice for anyone taking a TEFL/TESOL course.
The early economy of Orange County relied on the cultivation of various fruit crops and numerous cattle ranches; as such the area was lightly populated until the beginning of the 20th century. In the early 1900's the cities of Newport Beach and Santa Ana were connected via electric railway to Los Angeles making Orange County an easy weekend getaway for many Hollywood celebrities. Further improvements to the transportation network made Orange County an attractive place for many people moving to the area to work in the larger urban centers of southern California.
The beach is always a popular draw in California and there are several beachside cities in Orange County, with Newport Beach and Huntington Beach two of the most famous. Huntington Beach is a popular destination for surfers from all over the world and is known as 'Surf City USA'. Heading inland the city of Anaheim is home to the world famous Disneyland Park where people have been flocking to see their favorite Disney characters and enjoy the rides since the 1950's. Nearby are the cities of San Diego and Los Angeles with all the big city excitement and entertainment they have to offer.
For anyone looking to take a TEFL/TESOL course in a clean, comfortable environment within easy reach of some of California's most spectacular beaches, but still close to the state's major urban centers, our course in Irvine, Orange County is the perfect choice. Our excellent training facilities and professional staff, coupled with this fantastic location, will ensure that your time with us is both rewarding and unforgettable.
Register now & get certified to teach english abroad!
The School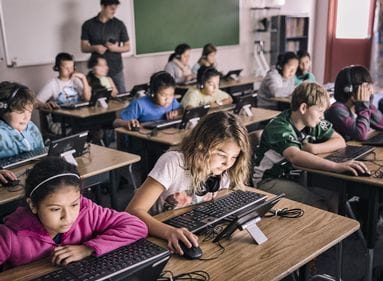 Our Orange County TEFL/TESOL course is located in the city of Irvine, a prosperous city in the center of the county which is situated between San Diego in the south and Los Angeles to the north. Orange County is the perfect place for exploring the wider southern Californian region without being caught up in the urban crush of the big city. When you also consider that Irvine is just a short distance from some of the most beautiful beaches in the state, you can see why so many people choose our Orange County center for their TEFL/TESOL course.
The Orange County TEFL/TESOL course operates out of a working ESL school opposite the University of California, Irvine campus. The center has ten comfortable classrooms as well as wireless internet throughout the building, a well-stocked resource library and photocopying facilities. In the area surrounding the school you will find plenty of amenities including shops, bars, restaurants and access to the excellent public transport network.
The Orange County course usually runs in the second week of the month between 5:30 p.m. and 10:30 p.m. Wednesday to Friday and between 9:00 a.m. and 6:00 p.m. on Saturday and Sunday. The courses are kept small at around 10 to 12 trainees to ensure plenty of opportunity for individual support for each student. Another aspect of the course that students benefit from is that it takes place in a working language school, meaning trainees get to take part in teaching practice sessions with real students.
Accommodation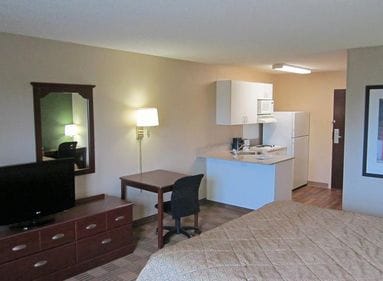 The Orange County area is a very popular destination for visitors year-round due to its world-class beaches, warm climate, and its close proximity to Los Angeles and other major attractions such as Disneyland. One consequence of this popularity is that there is plenty of accommodation on offer for those that need it during their time on our training course. You can make your own booking or you can take advantage of our recommended option that is conveniently located close to the training center, as well as major transport hubs including John Wayne Airport.
Our recommended accommodation consists of an apartment-style room in a large complex that is clean, safe and reasonably priced. The main benefit for many trainees is that every room includes a private kitchen that is equipped with all the essential appliances such as refrigerator, stovetop, microwave and coffee maker. The room rate also includes daily breakfast, while other facilities such as Wi-Fi internet and use of the laundry are available on request. Further details on how to book accommodation will be sent upon receipt of a deposit for our course in Orange County.
Course dates

Coming soon...
We are presently in the process of establishing a new course in Orange County California and therefore there are currently no dates available for this location. We anticipate that the course should be running here within the next 6-8 months. If you would like to attend a course at this location, please let us know and we will send you full information you as soon as the course dates are finalized.
Please check out our other course locations if you wish to attend a course before this one becomes available...
Course fees
The total price is divided into: deposit and balance.
The deposit may be paid via a) credit card b) Paypal c) wire transfer d) Western Union.
The balance of the course fee must be paid by cash, PayPal or bank transfer directly to the training center on the first day of the course.
Deposit
US$ 700
to be paid in advance
+
Balance
US$ 595
to be paid on arrival
Accomodation Fees
The accommodation fees are not part of the course price and you are free to choose whichever accommodation option you prefer.
You are not obliged to use the accommodation provided by the school and you are welcome to make your own accommodation arrangements. If you choose to use our accommodation, it should be paid for either by cash, PayPal or bank transfer directly to the school at the start of the course.
per night
US$ 99
(to be paid on arrival)
To be booked directly through Extended Stay America