Check out our Special
Offer for this
course!
Make a deposit payment to secure your place on a course before the end of the month and qualify for a free advanced level online course. You can choose from the 50-hour young learners (CTEYL) or business English (CTBE) certificate courses or the 250-hour online diploma course.
Location / USA / Orange County California
TEFL Certification Orange County California | TEFL USA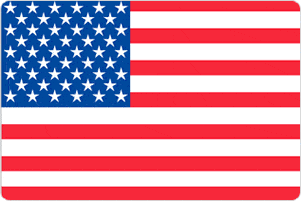 Orange County is a county in California that encompasses several cities including Irvine, Anaheim and Santa Ana. To the north is the urban sprawl of Los Angeles and to the south is San Diego, and the county's proximity to these major urban centers is one of the many reasons that make Orange County a popular place to visit. Add to that over 40 miles of beautiful coastline and a year-round warm climate and it is easy to see why Orange County is an excellent choice for anyone taking a TEFL/TESOL course.
The early economy of Orange County relied on the cultivation of various fruit crops and numerous cattle ranches; as such the area was lightly populated until the beginning of the 20th century. In the early 1900's the cities of Newport Beach and Santa Ana were connected via electric railway to Los Angeles making Orange County an easy weekend getaway for many Hollywood celebrities. Further improvements to the transportation network made Orange County an attractive place for many people moving to the area to work in the larger urban centers of southern California.
The beach is always a popular draw in California and there are several beachside cities in Orange County, with Newport Beach and Huntington Beach two of the most famous. Huntington Beach is a popular destination for surfers from all over the world and is known as 'Surf City USA'. Heading inland the city of Anaheim is home to the world famous Disneyland Park where people have been flocking to see their favorite Disney characters and enjoy the rides since the 1950's. Nearby are the cities of San Diego and Los Angeles with all the big city excitement and entertainment they have to offer.
For anyone looking to take a TEFL/TESOL course in a clean, comfortable environment within easy reach of some of California's most spectacular beaches, but still close to the state's major urban centers, our course in Irvine, Orange County is the perfect choice. Our excellent training facilities and professional staff, coupled with this fantastic location, will ensure that your time with us is both rewarding and unforgettable.
About the School
Course Dates
Course Fees
Accommodation
Apply Now!