Check out our Special
Offer for this
course!
Make a deposit payment to secure your place on a course before the end of the month and qualify for a free advanced level online course. You can choose from the 50-hour young learners (CTEYL) or business English (CTBE) certificate courses or the 250-hour online diploma course.
Location / USA / San Francisco California
TEFL Certification San Francisco California | TEFL USA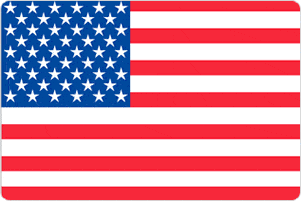 Having been used as the setting for many famous movies and TV shows, the skyline and major landmarks of San Francisco are instantly recognizable to millions of people all over the world. Iconic structures such as the Golden Gate Bridge and Alcatraz Island need no introduction, whilst other favorites including Fisherman's Wharf, the hairpin turns of Lombard Street and the famous cable car system are equally famous. The city is also well known for its diversity and inclusive attitude that can still be felt today across many of its unique neighborhoods. With a fascinating list of attractions to explore, and a warm and welcoming population, San Francisco could well be the perfect venue for completing your TEFL/TESOL training course.
San Francisco's rise began with the onset of the infamous California Gold Rush of the mid 19th century, when thousands of prospectors flocked to the city from all corners of the country and beyond. In modern times, visitors continue to be drawn by its enviable list of attractions. The central Union Square area is well known for its lively theatre district, as well as some of the most extensive shopping opportunities in the whole country. Chinatown is also a popular place to explore as it is the oldest in North America and home to the largest Chinese community outside of asia. For many, a visit to the city would not be complete without a guided tour of the infamous prison on Alcatraz Island, a photograph of the Golden Gate Bridge, and a stroll around Haight-Ashbury made famous as the home of the 'Summer of Love'.
As well as the city's long list of internationally renowned attractions, you will also find a thriving arts and culture scene, with countless theaters, music venues, museums and galleries hosting diverse performances and exhibitions year-round. This fascinating mix of cultural attractions, impressive architecture, modern infrastructure and an all-inclusive atmosphere ensures that our training center in San Francisco is consistently popular with trainees of all ages.
About the School
Course Dates
Course Fees
Accommodation
Apply Now!