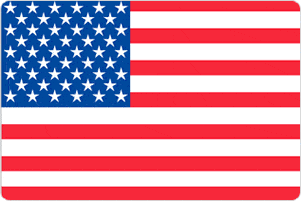 Having been used as the setting for many famous movies and TV shows, the skyline and major landmarks of San Francisco are instantly recognizable to millions of people all over the world. Iconic structures such as the Golden Gate Bridge and Alcatraz Island need no introduction, whilst other favorites including Fisherman's Wharf, the hairpin turns of Lombard Street and the famous cable car system are equally famous. The city is also well known for its diversity and inclusive attitude that can still be felt today across many of its unique neighborhoods. With a fascinating list of attractions to explore, and a warm and welcoming population, San Francisco could well be the perfect venue for completing your TEFL/TESOL training course.
San Francisco's rise began with the onset of the infamous California Gold Rush of the mid 19th century, when thousands of prospectors flocked to the city from all corners of the country and beyond. In modern times, visitors continue to be drawn by its enviable list of attractions. The central Union Square area is well known for its lively theatre district, as well as some of the most extensive shopping opportunities in the whole country. Chinatown is also a popular place to explore as it is the oldest in North America and home to the largest Chinese community outside of asia. For many, a visit to the city would not be complete without a guided tour of the infamous prison on Alcatraz Island, a photograph of the Golden Gate Bridge, and a stroll around Haight-Ashbury made famous as the home of the 'Summer of Love'.
As well as the city's long list of internationally renowned attractions, you will also find a thriving arts and culture scene, with countless theaters, music venues, museums and galleries hosting diverse performances and exhibitions year-round. This fascinating mix of cultural attractions, impressive architecture, modern infrastructure and an all-inclusive atmosphere ensures that our training center in San Francisco is consistently popular with trainees of all ages.
Register now & get certified to teach english abroad!
The School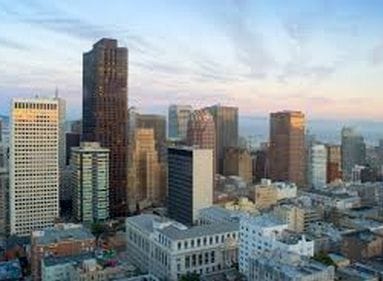 With a great location in the Union Square area, our training center in San Francisco is right in the heart of all the action. This vibrant part of the city is home to a huge variety of shops, theaters and galleries for you to enjoy when you are away from the classroom. The rest of the city is also within easy reach as the excellent public transport network, including the iconic cable car system, is inexpensive and very easy to navigate.
The course is based in a busy language school that provides instruction for a wide variety of learners across all ages and backgrounds. This unique environment provides the perfect atmosphere for teacher training and ensures that your teaching career gets off to a flying start. Our extensive on-site facilities include a resource library, photocopying equipment, Wi-Fi access, and a small refreshment area where you can grab a quick drink between lessons.
Lesson times at our San Francisco center are generally from 5:30 p.m. to 10:30 p.m. Wednesday to Friday and from 9:00 a.m. to 6:00 p.m. on Saturday and Sunday. To give every trainee the maximum amount of individual support possible we limit the number on each course to no more than twelve. This highly practical and dedicated approach should ensure that you leave the center full of confidence in your teaching skills and ready to embark on the next step of your journey.
Accommodation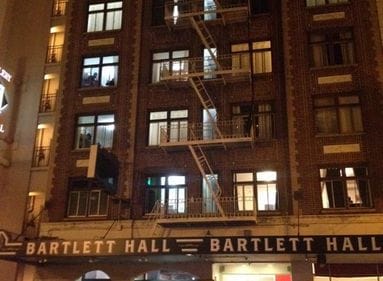 Trainees who choose our training center in San Francisco are free to stay in any style of accommodation that suits their taste and budget. As a popular tourist destination year-round there is plenty of choice across the city, although we highly recommend staying relatively close to the school to avoid long and tiring commutes between classes. If you would like some help in choosing your accommodation, we are able to suggest a few options that have been popular with previous members of our courses.
Option 1 is a homestay arrangement where you have a private room in a local home. This comfortable accommodation includes shared access to bathroom and kitchen facilities, a daily breakfast, and the option of an evening meal prepared by your host. Option 2 is a student residence. Located just a short walk from the training center, these single or shared rooms also include breakfast, and a shared meeting area where residents can relax and cook an evening meal.
Option 3 is to stay in a hotel. For those on a budget we can arrange a room in a comfortable and affordable hotel that includes free Wi-Fi access, cable TV in the room, and the use of a shared lounge, kitchen and laundry. If you prefer a higher level of comfort, we can also recommend several other hotel options that are located close to the training center. For full details of all these accommodation options please complete a booking for our course in San Francisco.
Course dates

Coming soon...
We are presently in the process of establishing a new course in San Francisco California and therefore there are currently no dates available for this location. We anticipate that the course should be running here within the next 6-8 months. If you would like to attend a course at this location, please let us know and we will send you full information you as soon as the course dates are finalized.
Please check out our other course locations if you wish to attend a course before this one becomes available...
Course fees
The total price is divided into: deposit and balance.
The deposit may be paid via a) credit card b) Paypal c) wire transfer d) Western Union.
The balance of the course fee must be paid by cash, PayPal or bank transfer directly to the training center on the first day of the course.
Deposit
US$ 700
to be paid in advance
+
Balance
US$ 595
to be paid on arrival
Accomodation Fees
The accommodation fees are not part of the course price and you are free to choose whichever accommodation option you prefer.
You are not obliged to use the accommodation provided by the school and you are welcome to make your own accommodation arrangements. If you choose to use our accommodation, it should be paid for either by cash, PayPal or bank transfer directly to the school at the start of the course.
per night
US$ 129
(to be paid on arrival)
To be booked direct through Vantagio Suites