Check out our Special
Offer for this
course!
Make a deposit payment to secure your place on a course before the end of the month and qualify for a free advanced level online course. You can choose from the 50-hour young learners (CTEYL) or business English (CTBE) certificate courses or the 250-hour online diploma course.
Home / Costa Rica /Manuel Antonio
TEFL Certification Manuel Antonio | TEFL Costa Rica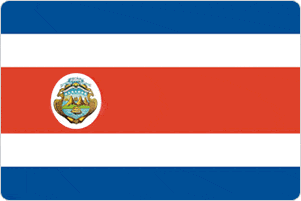 costa rica has long been renowned for the friendliness of its people, high standard of education, enlightened environmental policies, and for its peaceful, democratic government. Most of all, Costa Rica is famous for its stunning natural beauty and the density and diversity of its exotic flora and fauna.
The town of manuel antonio occupies a unique place on Costa Rica's central pacific coast where the rainforest sweeps down from the mountains to greet a series of warm palm-fringed beaches.
Bordered by one of the nation's most stunning national parks to the south, Manuel Antonio is a living paradise and a nature lover's dream. The trees are alive with tropical birds of all description and home to three species of monkey, including the rare mono titi (1200-1300 left in existence). Wild orchids and butterflies abound as well as sloths and the inquisitive coati.
Manuel Antonio boasts a series of magnificent beaches that are the perfect place for studying alone or for just spending a day with new friends. Manuel Antonio's sister city Quepos provides a glimpse into traditional Costa Rican life and hospitality.
Located just a few minutes from our campus, this small town can be easily explored on foot, and yet for its size, Quepos offers an astonishing assortment of international restaurants, as well as shops, Internet cafes, beaches, a farmer's market and a colorful nightlife.
From the bohemian feel on the beach and the sunset bars and restaurants clinging to the hillside to the authenticity and charm of Quepos, a visitor is certain to find a niche (or two) to call one's own.
You can experience all this while studying for your tesol certificate. A tesol certification is your passport to job opportunities in exotic and culturally fascinating locales the world over. However, after getting a certification in Costa Rica , you may never want to leave this earthly paradise again.
Apply Now!