Check out our Special
Offer for this
course!
Make a deposit payment to secure your place on a course before the end of the month and qualify for a free advanced level online course. You can choose from the 50-hour young learners (CTEYL) or business English (CTBE) certificate courses or the 250-hour online diploma course.
TEFL Certification Rome | TEFL Italy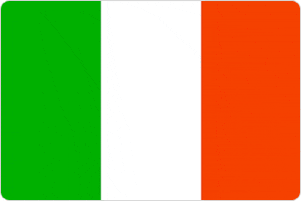 Just picture yourself enjoying a gelato ice cream on a warm Italian night, while sitting on the Spanish Steps and watching the people pass by… The combination of historical fascinations and simple pleasures that rome has to offer make it, quite simply, one of the most remarkable cities in the world!
The eternal city of Rome has been at the forefront of European history, culture and religion for thousands of years. No other city in the world can rival the wealth of history and beauty that can be witnessed here, with the architectural wonders of the Colosseum, Trevi Fountain, and the ruins of the Roman Forum; the fascinating and powerful religious presence of the Papal State of the Vatican; the artistic triumph inside the Cistine Chapel, and so much more.
Yet the modern daily-life of Rome continues beautifully amid this background of ancient history. The hectic vibrancy of this exciting city is felt at every moment, with the wildly-anarchic traffic systems and busy streets.
The many piazzas with their cobblestone streets and courtyards are continually filled with locals and tourists alike, partaking in the sheer joy of a gelato ice-cream cone, a full moon or the perfect weather.
Outdoor restaurant terraces offering phenomenal cuisine and wines take over sidewalks and piazzas, and offer perfect spots for watching the people and every day life pass by - of course while sipping on a cappuccino!
The city of Rome is situated halfway down the Italian West Coast. While the city itself is very large, the historical center is compact and easily accessible, and a walking tour of the city's major historic and cultural sites is possible in one day.
At a distance of only 12 miles from the coast, Rome is perfectly situated to combine the hustle and bustle of a major city with Mediterranean beaches.
Because Rome - and italy in general - has a large variety of English teaching positions, suitable for the newly qualified teacher, it is a great choice of location for taking a tefl international TESOL course!
About the School
Course Dates
Course Fees
Accommodation
Apply Now!