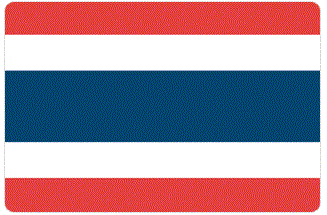 Our training centre in Phuket provides what might well be the most popular TEFL course in Thailand. We average over 12 trainees per course and have proven ourselves to be one of the best course locations worldwide. In the classroom you will receive unsurpassed training, while after the course you will receive an internationally recognized certificate to teach English as a foreign language, as well as lifetime assistance finding employment worldwide. Outside of the classroom, Phuket never fails to provide trainees with breath-taking scenery and a variety of experiences not to be forgotten.
Phuket is Thailand's largest and most popular island destination, however, despite rapid growth along its west coast, Phuket still has plenty of lush jungles, picturesque mountain vistas, peaceful farmland, historic temples and of course, many beautiful white sandy beaches. When modern amenities are required, a short trip into urban centers such as Phuket Town, Patong, Chalong and Cheung Thalay offer great shopping, world class dining options and plenty of entertainment venues.
Training at our TEFL centre in Phuket means famous beaches are never far away. In your free time you can visit any one of over a dozen white sand shores and snorkel in crystal clear turquoise waters. From Mai Khao's 11 miles of secluded northern beach, to Rawai's local seafood restaurants, seeing one beach certainly doesn't mean you have seen them all.
Amid the island's beautiful landscape sits Thailand's most cosmopolitan variety of nightlife, entertainment and dining options. Our TEFL course in Phuket allows you plenty of time to explore and enjoy yourself so training to become a teacher here is always great fun. Between the scuba diving, snorkeling, island hopping, horse-back riding, bungee jumping, elephant trekking and hiking through rainforests, you will never suffer a dull moment.
TEFL Course in Phuket
Our course is located in a new building within the central area of Phuket Town. The training centre's facilities are modern and well stocked with computers and other teaching resources and materials. Our classrooms are air-conditioned and always filled with local Thai students so you will benefit from practical training as a real EFL teacher, something not every training course can offer. Our trainers have many years of teaching experience between them and our student satisfaction ratings demonstrate exceptional professionalism and individualized attention.
Our course accommodation choices also offer superb variety and value for money. We have developed close ties with several accommodation providers who provide us with special monthly deals for our students. Our options should suit all budgets and personal preferences so you can be sure of a comfortable stay during your time with us.
The course fees listed on our website are inclusive of course-related lessons, materials, teaching practice, assessments, certificates, references, lifetime job assistance and more. We have no hidden costs or extra charges so the prices you see on the site are the prices you will pay.
Getting Started
The first step in enrolling on our TEFL course in Phuket is completing a free application. If you are at least 18 years of age and speak English fluently, you are eligible to apply for the course. The application is brief and we will send you a prompt reply. Once approved, you will receive additional information about the course content and schedule, your accommodation options, travel arrangements, as well as payment options and more.
Apply to take our TEFL course in Phuket now and soon you could be living and working in a true tropical paradise. However, training in Phuket doesn't mean you have to stay and work there; if you would like to move on after the course we offer lifetime assistance finding jobs around the world.
Register now & get certified to teach english abroad!
The School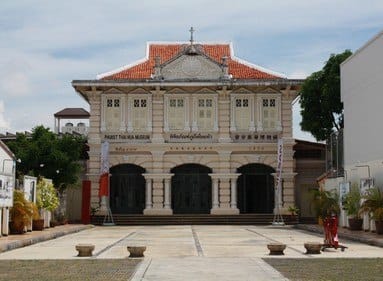 Our training centre in Phuket is perfectly located close to the centre of Phuket Town. Within a short walk of the centre you will find a wide variety of amenities including public transport, a local fresh market, a modern shopping mall, a large park area, as well as a selection of local shops, bars and restaurants. Also within a short distance of the centre is a fantastic weekend market. Here you will find all manner of goods on offer, from local handicrafts and souvenirs, to perfumes and handbags and almost anything else you can imagine. The market is a great place to pick up a bargain or to simply hangout and enjoy some delicious local food and a cold drink.
The school itself consists of three floors within a modern development. The centre is comfortable, spacious and air-conditioned throughout. We have two classrooms, a library of resources and teaching materials, computer facilities, a kitchenette and a balcony that offers great views of the local landscape. The training centre also has Wi-Fi internet throughout the building.
Phuket Offers:
A wealth of indoor and outdoor activities
An idyllic tropical island surrounded by more idyllic tropical islands
Complimentary welcome meal
Four hours of Thai language and culture classes
Other optional activities:
PADI scuba certificate
Buddhist meditation class
Thai cooking class
Island trips
Thai boxing matches or courses
One-month gym membership
Deep-sea fishing trips
Accommodation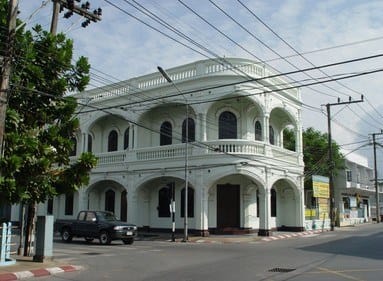 For our TEFL course in Phuket we can offer a variety of great options for accommodation during your stay. We have developed a good working relationship with several local establishments who offer special monthly deals for our course students. All our recommended options are located close to the school and are safe, clean and comfortable.
Our recommended options include hotels, guesthouses and apartments that vary in facilities and overall cost so you should find something to suit your budget and personal preference. Once you have confirmed your place on a course by paying the relevant deposit, we will send you further details of the available options. If you have any questions, special requests or require any other help in making a booking we will be glad to provide all the assistance we can. You are also free to arrange your own accommodation if you prefer.
We would recommend that you try to arrive in Phuket by Saturday at the latest, as this provides you with the opportunity to rest, acclimatize and get used to your surroundings before you start the course on Monday morning.
Course dates
2024
5 February 2024 - 15 February
4 March 2024 - 14 March
1 April 2024 - 11 April
29 April 2024 - 10 May
27 May 2024 - 6 June
24 June 2024 - 4 July
22 July 2024 - 1 August
19 August 2024 - 29 August
16 September 2024 - 26 September
14 October 2024 - 24 October
11 November 2024 - 21 November
Course fees
The total price is divided into: deposit and balance.
The deposit may be paid via a) credit card b) Paypal c) wire transfer d) Western Union.
The balance of the course fee must be paid by cash, PayPal or bank transfer directly to the training center on the first day of the course.
Deposit
US$ 600
to be paid in advance
+
Balance
US$ 900
to be paid on arrival
Accomodation Fees
The accommodation fees are not part of the course price and you are free to choose whichever accommodation option you prefer.
You are not obliged to use the accommodation provided by the school and you are welcome to make your own accommodation arrangements. If you choose to use our accommodation, it should be paid for either by cash, PayPal or bank transfer directly to the school at the start of the course.
Two weeks
US$ 170
(to be paid on arrival)
And up