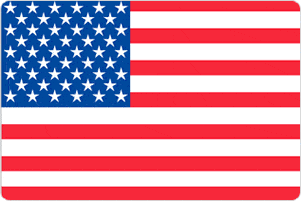 The city of Madison in Wisconsin, USA, is blessed with extraordinary natural landscapes. The area around the city is the traditional home of the Native American Ho Chunk tribe who lived in this sacred land surrounded by four lakes, Lake Mendota, Lake Monona, Lake Kegonsa, and Lake Waubesa. When the first American settlers came to the area they built their homes and named the city after former US President James Madison. Many travellers from around the united states and across the globe come here to visit a variety of attractions, including Monona Terrace, First Unitarian Society Meetinghouse, and Memorial Union. As you can see, Madison is the perfect combination of nature and history that makes for a great place to take your TEFL/TESOL course.
Madison has a long history that begins in 1848, when Wisconsin became part of the USA. The city of 620 people soon began to grow once the University of Wisconsin opened, and the population grew even more after the connection to the east through the national railroad network. By 1856, Madison's population had increased more than 10-fold to over 6,800 people. Later, a great wave of immigration reached the city with thousands of Germans, Irish and Norwegians setting up home in the area. Still today, Madison is a diverse city and a leading hub for education.
The lakes surrounding Madison cover an area of over 23 square miles and give the city a unique flair. With so much water around, the people of Madison love indulging in a wide variety of water sport activities. The lakes are perfect for water skiing, swimming and fishing, as well as relaxing, and waterfront dining. However, you don't need to get wet to take advantage of Madison's natural attractions. 200 miles of premier biking and hiking trails make Madison the perfect destination for a summer vacation or simply a weekend getaway during all seasons. If you are looking for something less adventurous, why not sample the local entertainment scene? The Forward Theater Company has the best productions in town and the Overture Center for the Arts attracts people from near and far to take a glimpse at the many beautiful works by international artists. Also, don't miss the Museum Mile, stretching from the Capitol all the way to the campuses of the University of Wisconsin.
The teacher trainers at our center are experienced ESL teachers who will guide you towards your goal of becoming a qualified teacher. They provide helpful feedback and make sure you learn all the things you need to succeed in the classroom. Upon completion of the course, you will be the proud owner of an internationally recognized TEFL/TESOL qualification that enables you to start an exciting career teaching English abroad. Our teacher trainers will also provide job-hunting assistance to help you find a suitable position. Come to Madison and take the first step towards your global teaching career.
Register now & get certified to teach english abroad!
The School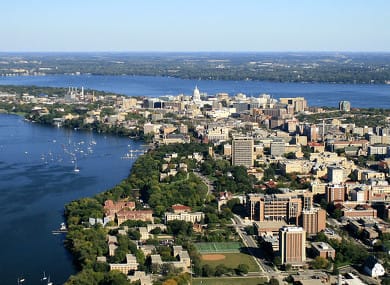 If you are looking for a place rich in natural beauty, Madison is a great place to start. The city is surrounded by breathtaking nature and offers the best trails for hiking and biking. Every year, thousands of people from across the nation come to Madison to explore its natural wonders. If you love the outdoors, Madison is a great place to take your TEFL/TESOL Certification course.
Restaurants, shopping malls and entertainment facilities are all within close reach of our training center. The center is modern, clean and provides spacious classrooms for teachers and students alike. Our experienced teacher trainers will do all they can to ensure that our trainees achieve their goal of becoming a qualified teacher of English as a Foreign Language.
Our TEFL/TESOL Courses only involve up to 10 students per class, which provides the best possible way to become a successful teacher. Thanks to these small class sizes, our trainers have the opportunity to focus on everyone's needs individually. During the third course week, trainees also get to conduct their own ESL classes on Wednesday from 5:30 p.m. to 10:00 p.m. and on Saturday from 9:30 a.m. to 5:00 p.m.
Accommodation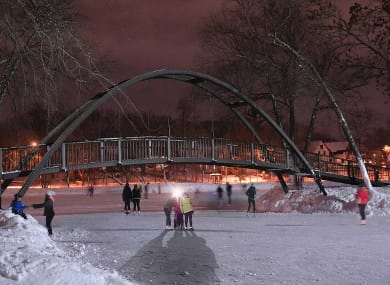 Madison is home to a wide selection of entertainment facilities, exhibition halls and natural scenery. Each year, the city attracts thousands of domestic and international tourists who stay at a variety of comfortable and reasonably priced accommodation across the city.
You too are able to choose from a good selection of different housing for your TEFL/TESOL course. We highly recommend the following two options: America Inn Lodge Madison West (free internet, breakfast and parking), Sheraton Madison Hotel (free internet and parking).
We are also able to offer you other housing options if you prefer, so feel free to contact us and tell us your requirements. We guarantee to find you the most suitable accommodation in Madison for your TEFL/TESOL training course.
Course dates

Coming soon...
We are presently in the process of establishing a new course in Madison Wisconsin and therefore there are currently no dates available for this location. We anticipate that the course should be running here within the next 6-8 months. If you would like to attend a course at this location, please let us know and we will send you full information you as soon as the course dates are finalized.
Please check out our other course locations if you wish to attend a course before this one becomes available...
Course fees
The total price is divided into: deposit and balance.
The deposit may be paid via a) credit card b) Paypal c) wire transfer d) Western Union.
The balance of the course fee must be paid by cash, PayPal or bank transfer directly to the training center on the first day of the course.
Deposit
US$ 700
to be paid in advance
+
Balance
US$ 595
to be paid on arrival
Accomodation Fees
The accommodation fees are not part of the course price and you are free to choose whichever accommodation option you prefer.
You are not obliged to use the accommodation provided by the school and you are welcome to make your own accommodation arrangements. If you choose to use our accommodation, it should be paid for either by cash, PayPal or bank transfer directly to the school at the start of the course.
per night
US$ 69
(to be paid on arrival)
To be booked directly through Motel 6