Check out our Special
Offer for this
course!
Make a deposit payment to secure your place on a course before the end of the month and qualify for a free advanced level online course. You can choose from the 50-hour young learners (CTEYL) or business English (CTBE) certificate courses or the 250-hour online diploma course.
Location / USA / Ann Arbor Michigan
TEFL Certification Ann Arbor Michigan | TEFL USA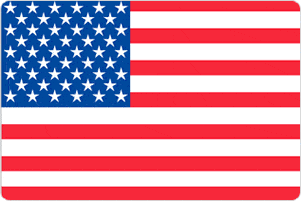 With a small town feel and the excitement of a big city - Ann Arbor is different from many other places. The city attracts thousands of visitors due to its unique flair. The city is a center for the arts, delicious cuisine and outstanding outdoor activities. Situated on the Huron River, Ann Arbor is blessed with beautiful natural landscapes including some of the finest nature trails. Whether it's hiking, biking or canoeing, outdoor lovers will find plenty of things to do here. The local University of Michigan opened its doors in 1841 and is still the leading educational institution in the state of Michigan. All of this makes Ann Arbor a premier location to take a TEFL/TESOL course.
Nightlife and entertainment are big in Ann Arbor. There are eight breweries in and around the city that all brew their own local beer, such as Wolverine State Brewing Company, Arbor Brewing Company, Grizzly Peak, Jolly Pumpkin, and Blue Tractor. Be sure to go on a brew tour and explore the natural taste of Michigan. If you get hungry, stop by some of the locals' favorite eateries and try the falafel wrap at Pita Kabob, the TLT at Seva, the chicken tortilla soup at Le Dog or the salmon burger at Monahan's. As you can see, foodies will not be disappointed in Ann Arbor.
Every year, artists from all around the globe come together in downtown Ann Arbor to display their finest arts and crafts. It's part of the famous Ann Arbor Art Fair that takes place every July. During football season, the city is a premier destination for sports fans from across the nation. "The Big House" hosts football games every Saturday during football season featuring local and national teams. If you want to get active yourself, try kayaking, swimming or even fishing on the Huron River. Explore the surrounding valleys and mountains by following the excellent hiking or biking trails leading you through the most picturesque sceneries.
Our Ann Arbor training center is located in the downtown area, within easy access of restaurants, bars and shopping facilities. Our professional teacher trainers will guide you during your course and provide expert feedback throughout. Our campus is equipped with printing and copying facilities as well as internet access across the entire building. Once you hold your internationally recognized certificate in hand, we will help you find a suitable teaching position worldwide. Job-hunting, resume writing and interview preparation are all part of our post-course service. Why not come and join our TEFL/TESOL training course in Ann Arbor and start your international TEFL career!
About the School
Course Dates
Course Fees
Accommodation
Apply Now!