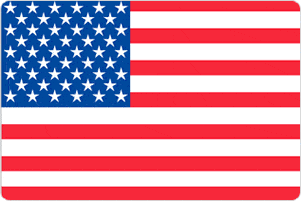 Located on the west coast of the U.S.A, San Diego is a southern Californian city with a lot to offer. Not only does it benefit from a Mediterranean style climate but it also has some of the region's most beautiful beaches where you can make the most of the year-round summer days. Other attractions include Balboa Park, the Mission Bay area and the many museums, galleries, amusement parks and interesting shops and restaurants that are spread around the city. Add to this the city's proximity to the Mexican border and Los Angeles and you will see why so many people take their TEFL/TESOL course with us in San Diego, California.
First settled by Europeans in 1769, San Diego is known as the 'birthplace of California'. However, it remained a relative backwater until the railroad connection was completed towards the end of the 19th century. The railroad brought with it an economic and population boom and the 20th century saw the establishment of several naval bases and military installations that have helped San Diego grow into the thriving modern city that it is today.
One of San Diego's main attractions is Balboa Park, a large area that houses beautiful gardens, miles of pathways, dozens of museums and many other attractions including shops, restaurants, cafes and the San Diego Zoo. Balboa Park is a great place to spend the day and with all it has to offer you are bound to find something to interest and entertain you. On the coast, the Mission Bay area is home to many miles of sandy beaches and there are dozens of delightful islands and islets to explore. It is the ideal place for sailing, swimming and other watersports. Alternatively, it is a great place to sit back, relax and simply soak up the beautiful sunshine.
In downtown San Diego you will find the city's cultural and entertainment heart known as the Gaslamp Quarter, a rejuvenated historic district where some of the best theaters, galleries and museums can be found. There are also a large number of popular restaurants, bars and shops to suit all tastes and the area is the site for many of the parades that take place during the year including Mardi Gras, the St Patrick's Day parade and the annual Comic-Con convention. Other popular activities include sunset cruises, whale watching trips and fishing expeditions, while just a little further up the coast is the excellent Legoland California amusement park.
If you are interested in visiting this fantastic city or are already in the area, you cannot go wrong by choosing to earn your teaching certificate at our TEFL/TESOL training center in San Diego. The combination of a fantastic city, great climate, excellent facilities and dedicated training staff are sure to make your time on our TEFL/TESOL course in San Diego, California a truly rewarding experience.
Register now & get certified to teach english abroad!
The School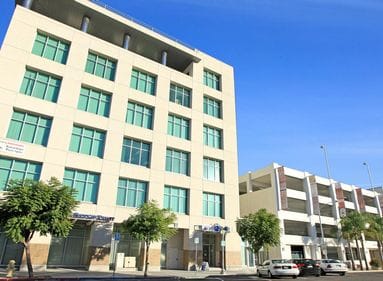 Located in San Diego's downtown area our TEFL/TESOL training center is ideally situated for access to the city's many exciting and interesting attractions including the famous Balboa Park and all its museums, galleries, restaurants and shops. The city also benefits from an excellent public transportation network making travelling around San Diego and the wider region easy and enjoyable.
Our training center in San Diego has five large and comfortable classrooms as well as Wi-Fi internet throughout the building, a resource library and photocopier. There is a small shop selling snack items and we also provide tea and coffee making facilities. The training center is a working language school so it provides the ideal environment for studying for a TEFL/TESOL certificate.
Classes on the San Diego course are generally around 10 to 12 participants. This ensures that each trainee is able to receive the maximum individual support from our dedicated teacher trainers. The course is usually offered during the first week of the month and runs between 5:30 p.m. and 10:30 p.m. Wednesday to Friday and between 9:00 a.m. and 6:00 p.m. on Saturday and Sunday.
Accommodation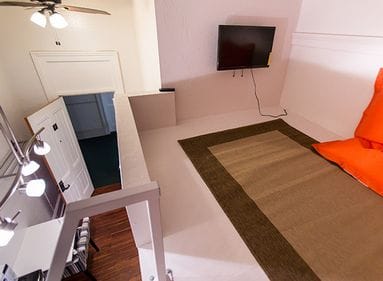 If you require accommodation during the training course in San Diego, you can make your own arrangements or choose from one of our recommended options. All our options are conveniently located within a short journey of the training center and have been inspected by our staff to ensure they are safe, clean and comfortable. Firstly, we can recommend two options that offer single, twin or shared rooms at very reasonable rates. Both offer similar facilities in the rooms, including free Wi-Fi access, TV, mini-fridge, microwave, and access to a laundry and shared kitchen. One of these options is only a short walk from the school, while the other is located in an area known as 'Little Italy' which is a popular district full of cafés, bars and restaurants.
One further option, that is roughly a 15-minute walk from the training center, is a range of self-contained studio apartments. This option is ideal for those who prefer to be fully independent as the rooms include a well-equipped kitchenette with refrigerator and microwave. The rooms also include cable TV, air-conditioning, free Wi-Fi, and the use of a laundry room and fitness center. Our recommended accommodation is purely optional and can be arranged once your course date has been confirmed.
Course dates

Coming soon...
We are presently in the process of establishing a new course in San Diego California and therefore there are currently no dates available for this location. We anticipate that the course should be running here within the next 6-8 months. If you would like to attend a course at this location, please let us know and we will send you full information you as soon as the course dates are finalized.
Please check out our other course locations if you wish to attend a course before this one becomes available...
Course fees
The total price is divided into: deposit and balance.
The deposit may be paid via a) credit card b) Paypal c) wire transfer d) Western Union.
The balance of the course fee must be paid by cash, PayPal or bank transfer directly to the training center on the first day of the course.
Deposit
US$ 700
to be paid in advance
+
Balance
US$ 595
to be paid on arrival
Accomodation Fees
The accommodation fees are not part of the course price and you are free to choose whichever accommodation option you prefer.
You are not obliged to use the accommodation provided by the school and you are welcome to make your own accommodation arrangements. If you choose to use our accommodation, it should be paid for either by cash, PayPal or bank transfer directly to the school at the start of the course.
per night
US$ 44
(to be paid on arrival)
To be booked directly through ITH Zoo Hostel San Diego