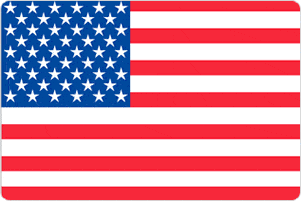 New York City is well-known around the world for its influence on the international development of music, fashion, art, finance, film and also education and politics, which the headquarters of the United Nations confirms. Also home to hundreds of different nationalities, the Big Apple is truly a melting pot. Because of its famous sights and big influence on world affairs, New York is among the most popular cities for obtaining a TEFL/tesol certification.
New York's history dates far back to its first settlement around 400 years ago. However, the city became particularly famous for its role as a major immigration hub in the mid 1900s, when large numbers of people flocked to the city to escape unrest in europe and to seek a better life in the land of freedom. This phenomenon still has a great effect on the present with New York being one of the most diverse cities in the world, something that is unlikely to change in the coming years. More than 800 languages are spoken in the city and as much as one third of its citizens were born in foreign countries. New York is truly unique, and this is what makes the city such a popular destination for tourists and expatriates alike.
If you decide to take your TEFL/TESOL course in New York, you will surely never get bored! With an endless list of astonishing sights to explore and exciting things to do, the city truly never sleeps. Who doesn't want to see the famous Statue of Liberty or wander through Times Square or take a morning jog through Central Park? Ellis Island is the perfect place to explore some of the famous history of New York, since it is the place where immigrants would arrive first before entering the city. Shopping lovers don't go short either as the city is home to spectacular retail and shopping districts to satisfy every budget. If you're looking for entertainment, Broadway is a must-see. With over 40 theaters offering high-end shows, it would be hard not to find something to enjoy. The rest of the city's nightlife doesn't disappoint either. How about bar/club hopping and tasting some of the local New York cocktails?
The best thing about New York City is its diversity, not only of its people but also of its restaurants, entertainment and shopping. There really is something for everybody in New York. This excellent location makes our top-quality campus the ideal place for you to complete your TEFL/TESOL course and you are certain to have the time of your life while you do so.
Register now & get certified to teach english abroad!
The School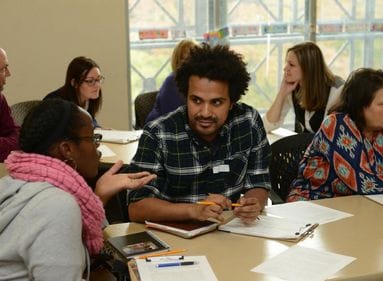 If you are looking for a TEFL/TESOL campus in one of the world's greatest cities, you should definitely visit our training center in New York. Our school is conveniently situated in Midtown Manhattan within easy access of many famous destinations for entertainment, shopping and sightseeing. You can even try New York style pizza and visit the famous Madison Square Garden all within a few minutes' walk.
Our New York campus offers you the chance to take your course in a genuine ESL environment that consists of 14 modern classrooms with real students and highly qualified teachers. During your stay you will get to improve your teaching skills in this real-life setting with the help of professional trainers who will guide you through every step of the course. To ensure your success in the classroom, the campus also offers plenty of extra facilities such as photocopying access, a resource library, complimentary tea and coffee, and Wi-Fi throughout the building. As the course runs year-round you can start whenever it suits your plans.
Small student numbers make it possible to give you individual feedback and support for the duration of the course. This personal attention, along with our great facilities and unbeatable location in New York's thriving Koreatown, will ensure that your TEFL/TESOL training experience is one you will never forget.
Accommodation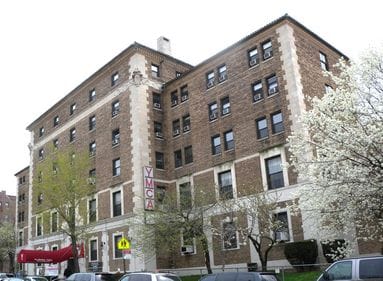 When it comes to accommodation, New York City probably has more options than most other cities in the world. If you need somewhere to stay during the course, you can make your own arrangements or simply take advantage of one of our recommended options that have been inspected by our staff to ensure they meet a good standard. Conveniently situated only two blocks away is the YMCA Guesthouse. Here you will find a wide range of rooms and facilities that should ensure a comfortable and fun stay. There is free Wi-Fi access throughout the building, as well as a swimming pool, fitness center and café onsite. The area surrounding the building is also a great place to hang-out both day and night.
In the same area of the city we can also arrange one or two bedroom apartments for your stay. This option also has some excellent features such as private bathroom and kitchenette, free Wi-Fi access, daily housekeeping, laundry facilities and a fitness center. If you make a booking at any of our recommended options via the New York training center, you will receive a special student room rate. Prices and bookings for accommodation can be confirmed once you have secured a place on the course.
Course dates

Coming soon...
We are presently in the process of establishing a new course in New York City and therefore there are currently no dates available for this location. We anticipate that the course should be running here within the next 6-8 months. If you would like to attend a course at this location, please let us know and we will send you full information you as soon as the course dates are finalized.
Please check out our other course locations if you wish to attend a course before this one becomes available...
Course fees
The total price is divided into: deposit and balance.
The deposit may be paid via a) credit card b) Paypal c) wire transfer d) Western Union.
The balance of the course fee must be paid by cash, PayPal or bank transfer directly to the training center on the first day of the course.
Deposit
US$ 700
to be paid in advance
+
Balance
US$ 595
to be paid on arrival
Accomodation Fees
The accommodation fees are not part of the course price and you are free to choose whichever accommodation option you prefer.
You are not obliged to use the accommodation provided by the school and you are welcome to make your own accommodation arrangements. If you choose to use our accommodation, it should be paid for either by cash, PayPal or bank transfer directly to the school at the start of the course.
per night (average)
US$ 65
(to be paid on arrival)
To be booked directly through YMCA Guest House Flushing