Check out our Special
Offer for this
course!
Make a deposit payment to secure your place on a course before the end of the month and qualify for a free advanced level online course. You can choose from the 50-hour young learners (CTEYL) or business English (CTBE) certificate courses or the 250-hour online diploma course.
Location / USA / New York City
TEFL Certification New York City | TEFL USA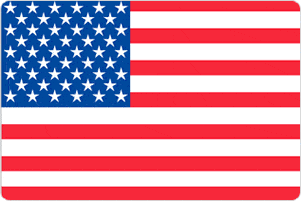 New York City is well-known around the world for its influence on the international development of music, fashion, art, finance, film and also education and politics, which the headquarters of the United Nations confirms. Also home to hundreds of different nationalities, the Big Apple is truly a melting pot. Because of its famous sights and big influence on world affairs, New York is among the most popular cities for obtaining a TEFL/tesol certification.
New York's history dates far back to its first settlement around 400 years ago. However, the city became particularly famous for its role as a major immigration hub in the mid 1900s, when large numbers of people flocked to the city to escape unrest in europe and to seek a better life in the land of freedom. This phenomenon still has a great effect on the present with New York being one of the most diverse cities in the world, something that is unlikely to change in the coming years. More than 800 languages are spoken in the city and as much as one third of its citizens were born in foreign countries. New York is truly unique, and this is what makes the city such a popular destination for tourists and expatriates alike.
If you decide to take your TEFL/TESOL course in New York, you will surely never get bored! With an endless list of astonishing sights to explore and exciting things to do, the city truly never sleeps. Who doesn't want to see the famous Statue of Liberty or wander through Times Square or take a morning jog through Central Park? Ellis Island is the perfect place to explore some of the famous history of New York, since it is the place where immigrants would arrive first before entering the city. Shopping lovers don't go short either as the city is home to spectacular retail and shopping districts to satisfy every budget. If you're looking for entertainment, Broadway is a must-see. With over 40 theaters offering high-end shows, it would be hard not to find something to enjoy. The rest of the city's nightlife doesn't disappoint either. How about bar/club hopping and tasting some of the local New York cocktails?
The best thing about New York City is its diversity, not only of its people but also of its restaurants, entertainment and shopping. There really is something for everybody in New York. This excellent location makes our top-quality campus the ideal place for you to complete your TEFL/TESOL course and you are certain to have the time of your life while you do so.
About the School
Course Dates
Course Fees
Accommodation
Apply Now!