Check out our Special
Offer for this
course!
Make a deposit payment to secure your place on a course before the end of the month and qualify for a free advanced level online course. You can choose from the 50-hour young learners (CTEYL) or business English (CTBE) certificate courses or the 250-hour online diploma course.
Location / USA / Las Vegas Nevada
TEFL Certification Las Vegas Nevada | TEFL USA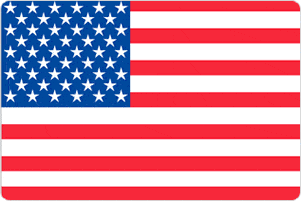 Surrounded by the vast expanse of the Mojave Desert, the city of Las Vegas provides a truly unique destination for our training course. Surely nowhere else in the world is as geared towards fun and entertainment as Vegas, with seemingly countless casinos, mega-resorts, bars, theaters and nightclubs spread all over the city. Food lovers are also spoilt for choice as you will find an extraordinary selection of eateries on offer, from traditional American favorites such as burgers and spare ribs, to international cuisine from all corners of the world. Shopping is yet another popular pastime as the city has a number of huge and diverse malls that would take several weeks to fully explore. With all this and more, it is no wonder that Las Vegas is known as the 'Entertainment Capital of the World'.
Although the modern city was founded over 100 years ago, it was the boom years of the 50's and 60's that saw Las Vegas develop into the mega-resort that it is today. Much of the original 'Sin City' of that time has gradually disappeared as new development aimed at a wider appeal has slowly transformed the city into a tourist hot-spot that has something for everyone. Legendary casinos such as Caesars Palace, the Mirage, and the Palazzo offer a wide variety of entertainment besides gaming, with hit Broadway shows, live sports events, world-renowned magic extravaganzas, and concerts featuring the very biggest names in show business.
Elsewhere in the city you can enjoy some of the most unique shopping experiences to be found anywhere in the world. As well as hundreds of shops covering every kind of product you can imagine, you can also enjoy the themed surrounds of the city's malls which include gondola rides on the canals of Venice, and the cobbled streets of paris. Back at the casinos, there are several well-known free attractions that most visitors will want to experience. The most famous of these include the Fountains of Bellagio, the erupting volcano at the Mirage and the Fall of Atlantis show at Caesars Palace. The unique range of fun to be had in Las Vegas, both in and away from the big casinos, means it is consistently popular with visitors of all ages, as well as our course trainees.
About the School
Course Dates
Course Fees
Accommodation
Apply Now!