Check out our Special
Offer for this
course!
Make a deposit payment to secure your place on a course before the end of the month and qualify for a free advanced level online course. You can choose from the 50-hour young learners (CTEYL) or business English (CTBE) certificate courses or the 250-hour online diploma course.
Location / USA / Columbus Ohio
TEFL Certification Columbus Ohio | TEFL USA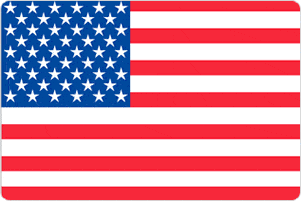 As a city that consistently scores highly on various polls related to economic prosperity, low-crime and general quality of life, Columbus is understandably a popular choice with our trainees. The city is also the state capital and a major center of education, and has a vibrant entertainment scene as you would expect from any large city with a thriving student population. Although it is perhaps less well-known than neighboring cities Cleveland and Cincinnati, the pleasant urban environment and youthful atmosphere of Columbus ensure that the city remains a great destination for completing our TEFL/TESOL training course.
Famously named after the explorer Christopher Columbus, the city has steadily grown to become an important center of business, finance, education, and more recently tourism. Visitors will find there are plenty of things to enjoy from cultural attractions such as the Columbus Museum of Art and the Center of Science and Industry, to peaceful retreats such as the famous rose gardens of Whetstone Park and the oasis of tranquility that is Franklin Park Conservatory. As can be expected from a major university city, Columbus really comes alive at night. With a healthy theater scene and dozens of music venues featuring everything from jazz to hip-hop, you are sure to find something to enjoy. If live music isn't for you, you can visit one of the city's comedy clubs, check out a dance venue, or simply hang-out in one of the many bars, cafés and restaurants.
With such a variety of entertainment on offer, by day and at night, Columbus really is a fun destination for any visitor. The city's status as an important center of education and its reputation as a clean, safe and welcoming environment also add to the appeal. If you are looking for a modern training center in a great location, you may want to consider our venue in Columbus, Ohio.
About the School
Course Dates
Course Fees
Accommodation
Apply Now!