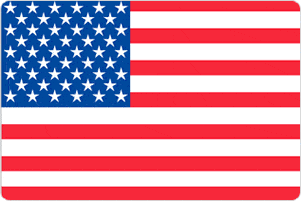 As a city that consistently scores highly on various polls related to economic prosperity, low-crime and general quality of life, Columbus is understandably a popular choice with our trainees. The city is also the state capital and a major center of education, and has a vibrant entertainment scene as you would expect from any large city with a thriving student population. Although it is perhaps less well-known than neighboring cities Cleveland and Cincinnati, the pleasant urban environment and youthful atmosphere of Columbus ensure that the city remains a great destination for completing our TEFL/TESOL training course.
Famously named after the explorer Christopher Columbus, the city has steadily grown to become an important center of business, finance, education, and more recently tourism. Visitors will find there are plenty of things to enjoy from cultural attractions such as the Columbus Museum of Art and the Center of Science and Industry, to peaceful retreats such as the famous rose gardens of Whetstone Park and the oasis of tranquility that is Franklin Park Conservatory. As can be expected from a major university city, Columbus really comes alive at night. With a healthy theater scene and dozens of music venues featuring everything from jazz to hip-hop, you are sure to find something to enjoy. If live music isn't for you, you can visit one of the city's comedy clubs, check out a dance venue, or simply hang-out in one of the many bars, cafés and restaurants.
With such a variety of entertainment on offer, by day and at night, Columbus really is a fun destination for any visitor. The city's status as an important center of education and its reputation as a clean, safe and welcoming environment also add to the appeal. If you are looking for a modern training center in a great location, you may want to consider our venue in Columbus, Ohio.
Register now & get certified to teach english abroad!
The School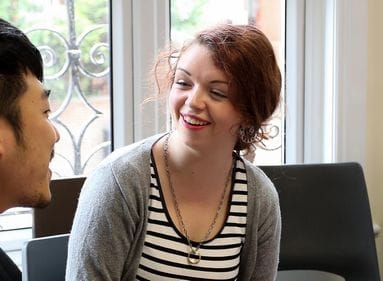 As the state capital of Ohio, Columbus is a vibrant, modern city that provides a great venue for our certification course. In and around the city you will find all manner of natural and manmade attractions to enjoy when you are not in the classroom, and when you are in class our professional trainers will ensure you have everything you need to successfully complete the course. Our central location in the downtown area of the city means you are also close to the main shopping areas, as well as the city's transport network that can take you to anywhere in the surrounding area
Classes during our Columbus training course usually run from 5:30 p.m. to 10:30 p.m. Wednesday to Friday and from 9:00 a.m. to 6:00 p.m. on Saturday and Sunday. All lessons take place in modern, well-equipped classrooms that provide real lessons to genuine language learners. This authentic teaching environment is staffed by dedicated teacher trainers who have extensive experience teaching the English language both at home and overseas. We also intentionally keep our training groups small to give every trainee the maximum amount of individual instruction as possible. In the immediate vicinity of the school there are several shopping centers, cafés and bars to enjoy when you need a break from your studies.
Accommodation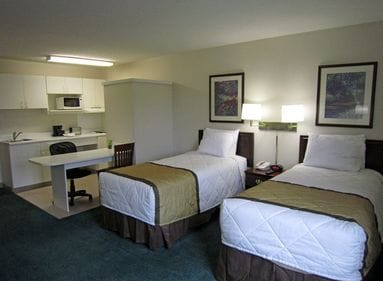 If you are planning to complete your training course in Columbus and require accommodation during your stay, you will find that the city's status as the state capital of Ohio means there are no shortage of available options. Whatever type of accommodation you choose, you should find that the school is easily accessible due to our convenient, central location and the city's extensive network of public transport. In the immediate vicinity of the training center there is one option that we can confidently recommend as it has been used by many students on our previous courses.
If you go with this option you will be allocated an apartment-style room that is clean, comfortable and reasonably priced. As they are designed for long-stay guests, the rooms all include a well-equipped, private kitchen that could potentially lower the overall cost of your trip. Other benefits of our recommended accommodation include a complimentary breakfast and access to Wi-Fi internet and laundry facilities. Full details of all aspects of the course, including accommodation options, will be available once you have reserved a place on a training course in Columbus, Ohio.
Course dates

Coming soon...
We are presently in the process of establishing a new course in Columbus Ohio and therefore there are currently no dates available for this location. We anticipate that the course should be running here within the next 6-8 months. If you would like to attend a course at this location, please let us know and we will send you full information you as soon as the course dates are finalized.
Please check out our other course locations if you wish to attend a course before this one becomes available...
Course fees
The total price is divided into: deposit and balance.
The deposit may be paid via a) credit card b) Paypal c) wire transfer d) Western Union.
The balance of the course fee must be paid by cash, PayPal or bank transfer directly to the training center on the first day of the course.
Deposit
US$ 700
to be paid in advance
+
Balance
US$ 595
to be paid on arrival
Accomodation Fees
The accommodation fees are not part of the course price and you are free to choose whichever accommodation option you prefer.
You are not obliged to use the accommodation provided by the school and you are welcome to make your own accommodation arrangements. If you choose to use our accommodation, it should be paid for either by cash, PayPal or bank transfer directly to the school at the start of the course.
per night
US$ 59
(to be paid on arrival)
To be booked directly through Extended Stay America