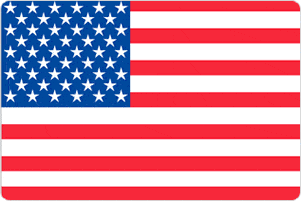 Even though L.A. and Santa Monica almost merge together, the spectacular beach city of Santa Monica is undoubtedly a separate entity. Here you will spot celebrities, surfers, business professionals and hordes of students, all drawn to the endless summer and sunshine that the city offers with more than 300 days of sunshine per year. The laid-back lifestyle is much more distinct here than it is in its pulsating neighbor Los Angeles. This balance between the relaxing beach and the glamour of Hollywood makes Santa Monica an excellent destination for your TEFL/TESOL course.
Even for Americans, California is known as one of the most attractive states to live in and it also draws in countless visitors from across the world every year. The most famous attraction in Santa Monica is its pier, built over 100 years ago in 1906. The city also marks the end of the famous route 66, which goes from Chicago, Illinois, all the way down to the pier in Santa Monica over a total of 2,451 miles (3,945 km). Left and right off the pier lies a beachfront area of 3.5 miles of pure golden sand where surfing culture has developed since the 30's. Today, it is also a popular spot for picnics, cycling and working out. Many famous TV shows and movies have also been set here, including the Terminator, Gilmore Girls, 90210, Castle, Star Trek, Grey's Anatomy, and many more.
If you decide to take a TEFL/TESOL course in Santa Monica, you get a 2-in-1 deal: Santa Monica and Los Angeles! Due to the proximity of the two cities and the good transportation network, you can commute to and from both with ease. Why not take a walk around Hollywood or Beverly Hills on the weekend? Go and check out the famous Madame Tussaud's wax museum or take a celebrity house tour guiding you to the homes of the rich and famous. Take in a movie premier at the Chinese Theater and see your favorite actors in person or simply relax on the famous sands of Venice Beach and Malibu.
Choosing to stay in Santa Monica during your TEFL/TESOL course will certainly not lead to disappointment. Who could resist the golden beaches, crystal clear waters and the glitz and glamour? With its laid-back lifestyle and a vibrant nightlife, earning your TEFL/tesol certificate in Santa Monica is sure to be an experience of a lifetime and something you will never forget!
Register now & get certified to teach english abroad!
The School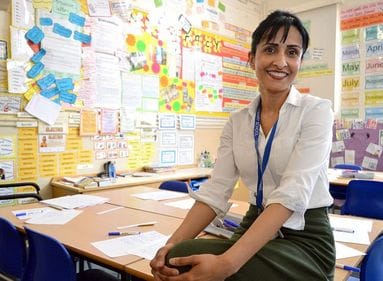 Do you love sunshine, blue skies and the beach? Then, our TEFL/TESOL training center in Santa Monica might be the ideal location for you. Located right next to glamorous Los Angeles, Santa Monica will fascinate you with its beautiful Californian coastline setting. Even though the school is located in the downtown area, it's only minutes away from the golden beaches of the West Coast. Do you also fancy amusement parks such as Disneyland or Universal Studios? Add the glamour of Hollywood into the mix and you may have found your dream campus!
In Santa Monica you will be studying at an ESL school with 10 classrooms, a photocopying area and an extensive resource library. Wi-Fi is also available throughout the school building. A snack shop, as well as complimentary tea and coffee are available on-site. The area around the campus also offers everything you need from coffee shops, restaurants and bars to public transportation.
The low average number of 10 students per course at our Santa Monica campus enables you to get the most out of your experience. Throughout your stay you will receive the best hands-on training from our highly experienced trainers. As the course takes place within an operating language school, you will also be able to test your new skills in the classroom on real English language students. Course times are from 5:30 p.m. to 10:30 p.m. Wednesday to Friday and from 9:00 a.m. to 6:00 p.m. on Saturday and Sunday, every third week of the month.
Accommodation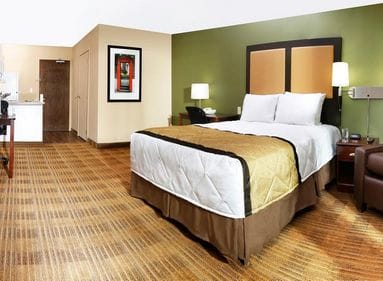 If you are traveling from outside the city and require accommodation for your stay in Los Angeles, you will find a seemingly endless array of options. As one of the world's major tourist destinations, there should be something available to suit most budgets, from inexpensive hostels right through to 5-star luxury resorts. Please note that due to the overwhelming size of the L.A. area, and the infamously busy roads, we highly recommend that you choose accommodation that is within easy reach of our training center.
If you do not want to choose your own accommodation in the city, we are happy to recommend one option that is affordable, located close to our school, and has been used many times by previous trainees. This option offers a comfortable, apartment-style room that includes a fully-equipped kitchen, daily breakfast, and optional access to Wi-Fi internet and laundry facilities. During your stay you can save on your overall budget by preparing your own meals in your private kitchen that includes a refrigerator, stovetop, microwave and coffee maker. Once we have processed your application for our course in Los Angeles you will receive full details on booking your accommodation.
Course dates

Coming soon...
We are presently in the process of establishing a new course in Los Angeles California and therefore there are currently no dates available for this location. We anticipate that the course should be running here within the next 6-8 months. If you would like to attend a course at this location, please let us know and we will send you full information you as soon as the course dates are finalized.
Please check out our other course locations if you wish to attend a course before this one becomes available...
Course fees
The total price is divided into: deposit and balance.
The deposit may be paid via a) credit card b) Paypal c) wire transfer d) Western Union.
The balance of the course fee must be paid by cash, PayPal or bank transfer directly to the training center on the first day of the course.
Deposit
US$ 700
to be paid in advance
+
Balance
US$ 595
to be paid on arrival
Accomodation Fees
The accommodation fees are not part of the course price and you are free to choose whichever accommodation option you prefer.
You are not obliged to use the accommodation provided by the school and you are welcome to make your own accommodation arrangements. If you choose to use our accommodation, it should be paid for either by cash, PayPal or bank transfer directly to the school at the start of the course.
per night
US$ 69
(to be paid on arrival)
To be booked directly through Motel 6 LAX