Check out our Special
Offer for this
course!
Make a deposit payment to secure your place on a course before the end of the month and qualify for a free advanced level online course. You can choose from the 50-hour young learners (CTEYL) or business English (CTBE) certificate courses or the 250-hour online diploma course.
Location / USA / Los Angeles California
TEFL Certification Los Angeles California | TEFL USA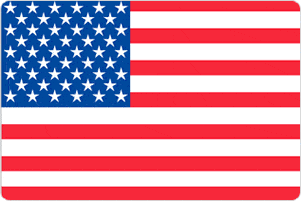 Even though L.A. and Santa Monica almost merge together, the spectacular beach city of Santa Monica is undoubtedly a separate entity. Here you will spot celebrities, surfers, business professionals and hordes of students, all drawn to the endless summer and sunshine that the city offers with more than 300 days of sunshine per year. The laid-back lifestyle is much more distinct here than it is in its pulsating neighbor Los Angeles. This balance between the relaxing beach and the glamour of Hollywood makes Santa Monica an excellent destination for your TEFL/TESOL course.
Even for Americans, California is known as one of the most attractive states to live in and it also draws in countless visitors from across the world every year. The most famous attraction in Santa Monica is its pier, built over 100 years ago in 1906. The city also marks the end of the famous route 66, which goes from Chicago, Illinois, all the way down to the pier in Santa Monica over a total of 2,451 miles (3,945 km). Left and right off the pier lies a beachfront area of 3.5 miles of pure golden sand where surfing culture has developed since the 30's. Today, it is also a popular spot for picnics, cycling and working out. Many famous TV shows and movies have also been set here, including the Terminator, Gilmore Girls, 90210, Castle, Star Trek, Grey's Anatomy, and many more.
If you decide to take a TEFL/TESOL course in Santa Monica, you get a 2-in-1 deal: Santa Monica and Los Angeles! Due to the proximity of the two cities and the good transportation network, you can commute to and from both with ease. Why not take a walk around Hollywood or Beverly Hills on the weekend? Go and check out the famous Madame Tussaud's wax museum or take a celebrity house tour guiding you to the homes of the rich and famous. Take in a movie premier at the Chinese Theater and see your favorite actors in person or simply relax on the famous sands of Venice Beach and Malibu.
Choosing to stay in Santa Monica during your TEFL/TESOL course will certainly not lead to disappointment. Who could resist the golden beaches, crystal clear waters and the glitz and glamour? With its laid-back lifestyle and a vibrant nightlife, earning your TEFL/tesol certificate in Santa Monica is sure to be an experience of a lifetime and something you will never forget!
About the School
Course Dates
Course Fees
Accommodation
Apply Now!