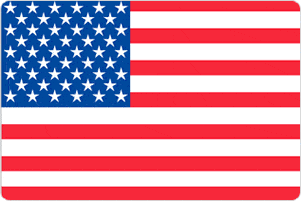 Phoenix is a modern city that provides a great venue for completing our certification course. As it's located within the Sonoran Desert and is known as the 'Valley of the Sun', it is no surprise that the area enjoys a warm climate throughout the year. However, the pleasant weather is only one of the many reasons why Phoenix is a popular destination with our trainees and the thousands of other tourists who visit every year. One of the main attractions in the area is to visit some of the extraordinary national parks that can be reached from the city, including Monument Valley and the stunning Grand Canyon. You will also find plenty of other attractions, both indoors and outdoors, in this lively state capital.
Only named as the capital of Arizona in 1912, the history of the city is relatively short. From the early days of its founding in the 1860s, Phoenix was little known outside the region. However, it has steadily grown ever since and is now the most populous state capital in the country. Drawn by the promise of warm weather and a healthy jobs market, national and international migrants continue to swell the population. As do the large number of temporary visitors whose numbers are also rising year on year.
Although commonly used as a base for trips to national parks and other attractions in the wider area, Phoenix does have plenty of things to see and do within its own boundaries. If you love sports, you will love Phoenix as it has a representative in all four of the country's major sports leagues, as well as over 200 golf courses. After a busy day in the classroom, a visit to the Botanical Gardens or the Japanese Friendship Garden might be the best way to unwind. Alternatively, a night out in one of the city's many international restaurants could be just what you need. With a long history of migration from every corner of the world, Phoenix has an enviable mix of cuisine to choose from. When you consider all its merits, Arizona's state capital really is a great location for our certification course.
Register now & get certified to teach english abroad!
The School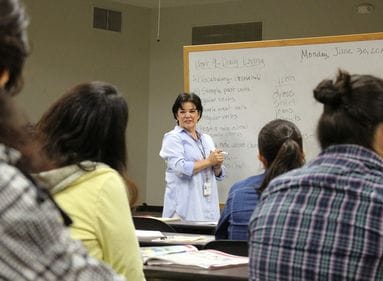 Our Phoenix certification course is completed in a busy language center which provides the perfect environment for learning the skills required of an ESL teacher. As it is centrally located close to the downtown area, the school is easily accessible from all the main transport hubs including the city airport. Public transport links are also near-by so you are only ever a short bus ride away from all the city's most popular spots.
The school building is home to modern, well-equipped classrooms that have everything necessary to prepare and teach effective language lessons. There is also an extensive library of teaching resources, Wi-Fi internet throughout the building, and photocopying facilities that are very useful when planning lessons. During the course, lessons are usually from 5:30 p.m. to 10:00 p.m. Wednesday to Friday and from 9:00 a.m. to 5:00 p.m. on Saturday and Sunday. For refreshment between classes, we have a small drink and snack area, or you can take advantage of the many shops and cafés in the local area.
Accommodation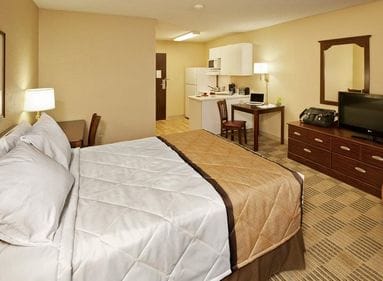 As our Phoenix training center is conveniently located close to the heart of the city, there are plenty of accommodation options for those that need them during the course. Depending on your budget, you should find a good choice of hotels, guest houses, apartments and hostels available; however, our center is also able to recommend one specific complex of apartment-style rooms that has been popular with many of our previous trainees. As well as its convenient location within a short journey of the training center and public transport links, our recommended option offers clean and comfortable rooms at a reasonable price.
One popular feature of this option is that every room has the added benefit of its own private kitchen, with refrigerator, stovetop, microwave, coffee maker, and a full range of utensils. A 'grab-and-go' breakfast is also included in the room rate, while Wi-Fi internet and access to laundry facilities are available on request. All the details you need to choose and book accommodation for your training course will be made available once you have completed the course registration.
Course dates

Coming soon...
We are presently in the process of establishing a new course in Phoenix Arizona and therefore there are currently no dates available for this location. We anticipate that the course should be running here within the next 6-8 months. If you would like to attend a course at this location, please let us know and we will send you full information you as soon as the course dates are finalized.
Please check out our other course locations if you wish to attend a course before this one becomes available...
Course fees
The total price is divided into: deposit and balance.
The deposit may be paid via a) credit card b) Paypal c) wire transfer d) Western Union.
The balance of the course fee must be paid by cash, PayPal or bank transfer directly to the training center on the first day of the course.
Deposit
US$ 700
to be paid in advance
+
Balance
US$ 595
to be paid on arrival
Accomodation Fees
The accommodation fees are not part of the course price and you are free to choose whichever accommodation option you prefer.
You are not obliged to use the accommodation provided by the school and you are welcome to make your own accommodation arrangements. If you choose to use our accommodation, it should be paid for either by cash, PayPal or bank transfer directly to the school at the start of the course.
per night
US$ 59
(to be paid on arrival)
To be booked directly through Extended Stay America