Check out our Special
Offer for this
course!
Make a deposit payment to secure your place on a course before the end of the month and qualify for a free advanced level online course. You can choose from the 50-hour young learners (CTEYL) or business English (CTBE) certificate courses or the 250-hour online diploma course.
Location / USA / Phoenix Arizona
TEFL Certification Phoenix Arizona | TEFL USA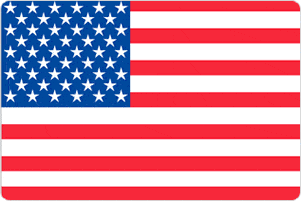 Phoenix is a modern city that provides a great venue for completing our certification course. As it's located within the Sonoran Desert and is known as the 'Valley of the Sun', it is no surprise that the area enjoys a warm climate throughout the year. However, the pleasant weather is only one of the many reasons why Phoenix is a popular destination with our trainees and the thousands of other tourists who visit every year. One of the main attractions in the area is to visit some of the extraordinary national parks that can be reached from the city, including Monument Valley and the stunning Grand Canyon. You will also find plenty of other attractions, both indoors and outdoors, in this lively state capital.
Only named as the capital of Arizona in 1912, the history of the city is relatively short. From the early days of its founding in the 1860s, Phoenix was little known outside the region. However, it has steadily grown ever since and is now the most populous state capital in the country. Drawn by the promise of warm weather and a healthy jobs market, national and international migrants continue to swell the population. As do the large number of temporary visitors whose numbers are also rising year on year.
Although commonly used as a base for trips to national parks and other attractions in the wider area, Phoenix does have plenty of things to see and do within its own boundaries. If you love sports, you will love Phoenix as it has a representative in all four of the country's major sports leagues, as well as over 200 golf courses. After a busy day in the classroom, a visit to the Botanical Gardens or the Japanese Friendship Garden might be the best way to unwind. Alternatively, a night out in one of the city's many international restaurants could be just what you need. With a long history of migration from every corner of the world, Phoenix has an enviable mix of cuisine to choose from. When you consider all its merits, Arizona's state capital really is a great location for our certification course.
About the School
Course Dates
Course Fees
Accommodation
Apply Now!