Check out our Special
Offer for this
course!
Make a deposit payment to secure your place on a course before the end of the month and qualify for a free advanced level online course. You can choose from the 50-hour young learners (CTEYL) or business English (CTBE) certificate courses or the 250-hour online diploma course.
TEFL Certification Seville | TEFL Spain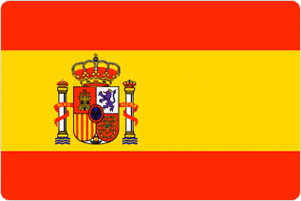 Seville is the capital and largest city of the region of Andalusia, in the South of spain. It is quite possibly one of europe's most beautiful and exuberant cities, and has captivated visitors for centuries with its rich history and folkloric tradition that continues to permeate daily Sevillano life.
Legend has it that Seville was founded by the famous Hercules, and this city also gave life to the legendary figure of Don Juan, offered a nearby port from which columbus sailed to discover the New World, and produced such notable characters as Carmen and Figaro.
Seville's biggest holiday, Holy Week (La Semana Santa), is during the March/April course, as is Seville's week long party, the Feria. From April 30 to May 4, everyone in Seville spends as much time as possible at the fairgrounds, dancing, eating and drinking with friends. People go directly after work and often stay until it's time to go back to work in the morning. This is another famous event which attracts tourists and would add to our trainees' experience of Seville while on the course.
Rich in the traditions of flamenco, bullfighting, colorful fiestas, and typical Andalusian cuisine, one can literally soak in the Spanish culture while visiting Seville. The Sevillano people take tremendous pride in their history and traditions of the past, and keep such traditions alive through a very lively, socially-active and festive culture.
The captivating city center is a maze of narrow cobblestone streets leading into quaint plazas, lively tapas bars and bodegas, and fantastic architectural monuments demonstrating the heavy Moorish influence of the past. The enchanting river Guadalquivir runs through the city and provides an excellent spot for evening ""paseos"", river-front dining and exciting nightlife.
Just south of the city center lies Parque Maria Luisa, a beautiful park which houses the breathtaking Plaza de Espana, important museums and various other architectural delights, mostly built for the Ibero-American Exposition World Fair in 1929. Strolling through this park on foot or enjoying a ride in a horse-drawn carriage is a wonderful way to spend a sunny afternoon.
The next major event in Seville, World Expo 1992, allowed for many improvements to the city. No fewer than 70 kilometers of new streets were built, and the high-speed AVE train was constructed to connect Seville with Madrid in less than three hours.
Seville is well-located for exploring the southern region. Within a comfortable day trip you will find beautiful beaches, charming mountain pueblos, wonderful national parks and forests, and stunning historical sights including the world-famous Alhambra! The beaches of Portugal can be easily reached within four hours by bus, and the vibrant Costa del Sol is just three hours by train.
Seville is undoubtedly a city of breathtaking beauty, vibrant ambience and the most festive and lively of cultures. So whatever your purpose, just being out and about on a warm night in Seville will be a truly exciting and unforgettable experience!
Apply Now!