Check out our Special
Offer for this
course!
Make a deposit payment to secure your place on a course before the end of the month and qualify for a free advanced level online course. You can choose from the 50-hour young learners (CTEYL) or business English (CTBE) certificate courses or the 250-hour online diploma course.
TEFL Certification Siem Reap | TEFL Cambodia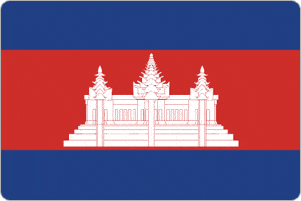 asia is an exciting continent with an abundant amount of different countries and cultures, one of which being cambodia. Angkor Wat is one of the countries most famous structures and visited by several millions of people each year. The temple complex was declared a UNESCO World Heritage Site in 1992 and became one of the most popular tourist destinations in Asia.
In 1872, American researcher Frank Vincent Jr. came to Cambodia to study the temples of Angkor Wat. During his time, he set up camp in the city of Siem Reap, very close to the temples. Since then, millions of travelers from across the world followed his example and stay in Siem Reap during their vacation in Cambodia. While Frank Vincent Jr. used to explore the surrounding regions riding an elephant, modern tourists travel by tuk-tuk or moto. Siem Reap is one of the largest tourist strongholds in Southeast Asia and a wonderful city to explore.
Due to the large amount of tourists flocking to Siem Reap throughout the year, there are countless housing options you can choose from, most of which feature Western amenities. Locals working in restaurants, hotels, bars and shopping facilities, especially in tourist areas, are fluent in English, which makes traveling the region a lot easier for tourists. Siem Reap also has a great network of means of transportation throughout the city. Besides buses and taxis, people also like to get around with local tuk-tuks or motos, costing only a fraction of the price of a taxi. The travel expenses in Cambodia are amongst the lowest in Asia, making it easy to find accommodation for any budget throughout the city. As you can see, Cambodia is the perfect country to start your adventure abroad.
You will find in Siem Reap a wonderful paradise where history and future meet. Old structures are paired with modern buildings in a city filled with historic landmarks of the old and new. Besides the many structures, Siem Reap is also blessed with natural beauty, such as lakes, rivers and even jungle. Our training course will open you doors to endless job opportunities in Cambodia, Asia and around the globe.
Apply Now!