Check out our Special
Offer for this
course!
Make a deposit payment to secure your place on a course before the end of the month and qualify for a free advanced level online course. You can choose from the 50-hour young learners (CTEYL) or business English (CTBE) certificate courses or the 250-hour online diploma course.
TEFL Certification London | TEFL England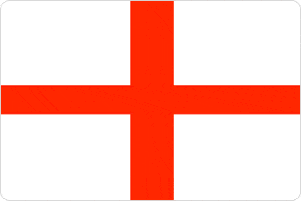 London has to be one of the world's ultimate destinations. With so many attractions and so much to do, London has become a focal point for many travelers worldwide. Whether your interests lie in fashion, history, or the arts, London has something for everyone and with many ways of getting around the city, they're all within reach. The most important thing to remember while in London is to make the most of it!
Historic London has many things to offer, including walking tours, night tours, and for a unique experience, the London Eye offers a tour of London from 135 meters in the air. Visiting the Tower of London offers a look into the history of the royal family of England, and even a look at the Crown Jewels. There are many tours geared toward seeing the highlights of historic London. On some of these tours, it's possible to see Westminster Abbey, The Houses of Parliament and Big Ben, Downing Street, Buckingham Palace, and Trafalgar Square all in one day.
From hit stage shows in the West End, tours into the history of theatre in England, to museums galore, those interested in the arts have an abundance of places to visit and things to see in London. It's easy to spend an entire day observing over two thousand works of art in the National Museum, home to art from as far back as the 13th century, by legendary artists such as, da Vinci, Rembrandt, and Van Gogh. With art by Dali, Warhol, and Picasso, it's no wonder that the Tate Modern Museum is the most popular destination in London for admirers of modern art. After a day visiting museums, any number of West End shows, ballets, or operas offer a fun and leisurely nighttime attraction.
Besides English history and art, London also offers a wide variety of other museums showcasing anything from natural history to tennis. Taking a journey from the beginning of time and into the future is as easy as visiting the Natural History Museum. The museum follows Earth and all living things on Earth through their changes throughout history with lifelike and interactive exhibits. Another option is The Science Museum of London. The Science Museum is made up of seven floors of exhibits and also has an IMAX 3D theater. It boasts free admission to the museum, but admission to the IMAX Theater and some of the interactive exhibits is not included. World famous Wimbledon stadium is open for tours throughout the week and includes a museum on the grounds. Also, most sports stadiums for cricket, rugby and football offer tours of their facilities when games aren't in progress.
Nightlife in London can be quite an experience. London is certainly not lacking in late night venues, and one can be found to suit most anyone's taste. Most are open until very late (or very early) and many serve food far into the night. London's nightlife offers anything from quiet, classical atmospheres, to full-blown nightclubs.
With so many forms of public transport, getting around in London is quite simple. With its 12 different lines and free maps at most stations to help you on your way, the Tube system is an easy and affordable way to travel throughout the city. The Tube system is great for travel, but can get rather crowded during rush hours. If taking the Tube becomes a hassle, city buses are a fun way to see the city. Tickets are required for some buses, but can be purchased at the bus stop. A great tool to have for travel in London is an Oyster Card. Up to 90 pounds can be stored on an Oyster card, to be used toward travel on buses, the Tube system, trams, and National Rail services. Using an Oyster card makes travel in the city much faster and easier and is usually cheaper than paying for each trip individually.
Before traveling to London, it's a good idea to take a look at the city's official website visitlondon.com, where you'll find a lot of useful information.
About the School
Course Dates
Course Fees
Accommodation
Apply Now!