Check out our Special
Offer for this
course!
Make a deposit payment to secure your place on a course before the end of the month and qualify for a free advanced level online course. You can choose from the 50-hour young learners (CTEYL) or business English (CTBE) certificate courses or the 250-hour online diploma course.
TEFL Certification Brittany | TEFL France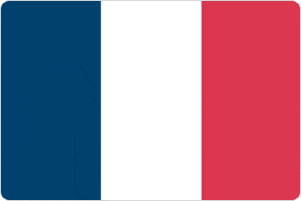 The tefl international course in france is in Plelauff, a scenic French village bordering the renowned Nantes-Brest Canal in the Côtes-d'Armor. It lies in central Brittany not far from the region's rugged coastline, steep cliffs and numerous delightful, medieval towns.
Plelauff is an ideal spot simply because it is so central to everything. A charming, peaceful little village designed to truly help you get away from it all, it nonetheless offers a significant number of attractions.
Nearby villages include Gouarec and Plougernevel while the closest towns are Rostrenen (a 10-minute drive), historic Pontivy (20 minutes) and the slightly more distant St Brieuc (40 minutes) which stages the popular Breton rock festival in summer, and is the nearest main line train station.
The village of Plelauff has a friendly bar, a church, and the Notre-Dame-de-la-Croix Chapel while nearby leisure activities include walking, cycling on road or along the 364-kilometre-long Canal Path, fishing in the same canal, quad biking in Caurel (a 10-minute drive), horse-riding and international dance classes at the Camina Centre; there is a cinema, shops and restaurants in Rostrenen, tenpin bowling and go-karting all under one roof in Carhaix, as well as golf in the same location (a 20-minute drive).
Local French cuisine is of a high standard; there are 2 excellent creperies close at hand, 1 in nearby Gouarec the other not much further away in Bon Repos, the site of an ancient Abbey and scene of regular events throughout the year; an excellent pizzeria, also in Gouarec; and a large number of eateries either en route or in such spots as Carhaix.
Lake Guerledan, a stone's throw from Plelauff, is a must in summer - apart from lazing around on a beach, you can jet ski, water ski, sail, pedallo, or try your hand at mini-golf. It is also, like many spots in the area, ideal for a winter stroll before you end up in a bar with a roaring fire!
Brittany is rugged, breathtaking, and one the most beautiful regions of france. Thatched little French owned Gites clinging to craggy outcrops on the Brittany coast; homes dotted along the North Brittany cliffs, overlooking the south and west Brittany beaches. Tiny villages nestling in deep valleys and rolling meadows. Little wonder that Brittany is such a well loved holiday destination for the French and all lovers of France. Brittany is also on the doorsteps of the French ports of St Malo and Roscoff.
Brittany is undoubtedly the home of French seafood cuisine. Visit the thousands of little bays and inlets that surround the coast of Brittany in your free time, and return to your course accommodation at the end of the day to enjoy a simple meal of French oysters and regional French cheeses. Soak up the French sunshine, delight in the local wines and sample the local French cuisine. What else could you want from a TEFL course in France?
The Bretons are staunchly proud and protective of their culture and traditions. Their traditional costume includes a tall lace headdress for women, one of the region's trademarks and the area's rich maritime traditions are evident in the fishing ports that are dotted around the coastline. It's these qualities that make a visit to Brittany so enchanting. This, and the fact that Bretons are a hugely hospitable race, with a diverse countryside and a cuisine to match. They will welcome you with open arms.
Protruding into the sea on the north-western edge of France, Brittany and the department of Finistere is the most westerly point in europe. Being exposed to the Atlantic winds it has a drama that justifies the name 'Finistere', or the end of the earth. Brittany's warm summers are thanks in part to the influence of the Gulf Stream. Breton-philes agree that there are actually two Brittanys. One the 1200km-long coast, known as Armor (meaning 'Land of the Sea') and the other its more secretive interior, Argoat ('Land of the Woods').
This Northwest corner of France has long been culturally and geographically distinct from the rest of France. The Celts called this part of France, ""Armorica"", land of the sea and Brittany's past is laced with the legends of cities lost beneath the sea and Arthurian forests. Magnificent beaches line its northern shore, swept clean by giant rip tides and interspersed with fashionable seaside resorts and pretty fishing ports. A long, jagged coastline is the region's great attraction. Along the Atlantic coastline are lighthouses and sandy beaches, holiday villas, rugged cliffs and picturesque harbours often filled with fishermen landing their catches. Oysters, crabs and stingray are among the local delicacies, best washed down with Breton cider. The south coast is more gentle, with wooded river valleys and a milder climate.
special offer Sign up for one of our 4 week classroom based, residential courses by the end of this month and receive a free additional certificate course in teaching business english: CTBE or certificate in teaching young learners: CTEYL.
Apply Now!