Check out our Special
Offer for this
course!
Make a deposit payment to secure your place on a course before the end of the month and qualify for a free advanced level online course. You can choose from the 50-hour young learners (CTEYL) or business English (CTBE) certificate courses or the 250-hour online diploma course.
TEFL Certification Ban Phe | TEFL Thailand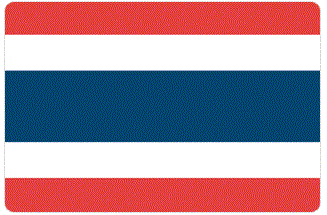 ban phe is a sleepy and quaint fishing village 180 km south of Bangkok, perfectly situated along the beautiful beaches of the Gulf of thailand. This coastal village is a friendly one, and offers a direct view into the daily life of the local Thai people. Several excellent Thai and seafood restaurants and many great shopping venues can be found throughout Ban Phe.
The pier in Ban Phe is a gateway to the incredible island of Samet. This beautiful island is only a 30 minute ferry ride from town, and has something for everyone - from fun-filled beaches with jet skiing and live music, to tranquil, secluded spots where one can enjoy the sea, sand and sun in complete privacy. Ko Samet is also a great place to do some trekking and discover the wide variety of plant and animal life in thailand.
This pine forest national park has a stretch of beach frequented mainly by Thais, the perfect escape from the many touristy beaches in the country.
Ban Phe is only an hour from the famous resort city of Pattaya, with regularly-scheduled and inexpensive van trips available. Pattaya has everything that one could possibly want, and maybe even more! Filled with open markets, shopping centers, clubs and go-go bars, Pattaya is one of the most exciting tourist destinations in the world.
And Ban Phe's close proximity to Bangkok allows for easy weekend trips for job interviews, apartment hunting, or simply a fun weekend in a thrilling city. Immerse yourself completely into the daily life of Thai culture, and begin your TEFL career in the beautiful village of Ban Phe, Thailand!
Apply Now!